Summer at GS
Being part of the GS and Columbia communities is more than simply attending classes. It's about being able to exchange ideas, connect with classmates, and participate in activities - learn more about what Columbia is offering via its dynamic, online environment this summer.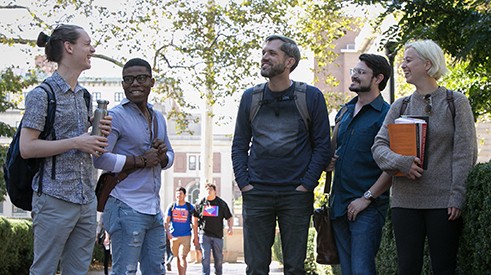 GS Peer Advisors are students who wish to provide support and advice about the opportunities and challenges at Columbia. Peer Advisors are available to discuss academics, campus resources, personal concerns, and the transition to the School of General Studies.
Peer Advisors are available to meet with students by appointment, and they also hold weekly walk-in hours in the GS Lounge.