Peer Advising
GS Peer Advisors are students who wish to provide support and advice about the opportunities and challenges at Columbia. Peer Advisors are available to discuss academics, campus resources, personal concerns, and the transition to the School of General Studies.
Peer Advisors are available to meet with students by appointment, and they also hold weekly walk-in hours in the GS Lounge.
Contact
Undergraduate Peer Advisors
gspeeradvising@columbia.edu
Fall 2019 | Open Walk-Ins
*All walk-ins will be held in the GS Lounge
Schedule TBD
Jason Walker was born in California and raised in Rockland County, NY. After working in construction for over 15 years, he went back to school and graduated from Rockland Community College in the spring of 2016. He is a neuroscience and behavior major hoping to attend medical school and become a medical doctor. In addition to peer advising, Jason still currently works part-time in the construction industry.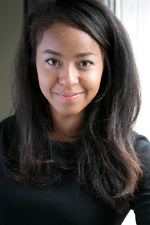 Melody Gomez is a native New Yorker, and a member of the Class of 2020 majoring in neuroscience and behavior. She also works for the PEN Prison Writing Program and serves as a member of the JED Foundation Columbia committee that seeks to improve the approach to mental health on campus.