Peer Advising
GS Peer Advisors are students who wish to provide support and advice about the opportunities and challenges at Columbia. Peer Advisors are available to discuss academics, campus resources, personal concerns, and the transition to the School of General Studies.
Peer Advisor Availability
Peer Advising Early Semester Walk-Ins
Fall 2020 Change of Program Period

Access the Walk-In Zoom Room
Wednesday, September 9 – Friday, September 18
Wednesday, September 9
Thursday, September 10
9 a.m. – 11 a.m.
2 – 3 p.m.
4 – 7 p.m.
Friday, September 11
11 a.m. – 1 p.m.
3 – 5 p.m.
Monday, September 14
Tuesday, September 15
Wednesday, September 16
9 – 11 a.m.
1 – 2 p.m.
3 – 7 p.m.
Thursday, September 17
9 a.m. – 12 p.m.
5 – 7 p.m.
Friday, September 18
11 a.m. – 1 p.m.
2 – 5 p.m.
Jason (Jay) Walker was raised in Rockland County, NY. After working in construction for over 15 years, he went back to school and graduated from Rockland Community College in the spring of 2016. He's looking forward to completing the neuroscience and behavior major at GS, and intends to apply to medical schools shortly after graduation. In addition to peer advising, Jay still works part-time in the construction industry.
Lori Paulson is a born-and-bred Seattleite who transferred to GS from North Seattle College to study psychology. Before returning to school, she worked in retail management and operations for nearly 12 years and plans to pursue her interest in organizational psychology after graduating. She'd love to chat about mental health or your next favorite album!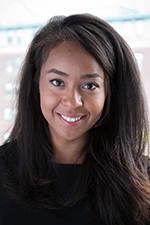 Melody (Mel) Gomez was born and raised in the Bronx. She attended LaGuardia Community College where she graduated in 2016. Before attending GS, she worked in the fitness industry as a health club manager and personal trainer. She hopes to obtain a dual MD/P.h.D. in Psychiatry and Clinical Psychology after graduating. She's currently involved in student groups of/with underrepresented, low-income college students, and mental health initiatives like JED. She's passionate about yoga, art, and literature!
Je Seung You was born and raised in Seoul, South Korea. Before he started his GS journey, he worked for his social enterprise startup in education few years, and then he served two years for the Second Infantry Division of the United States Army as the part of Korean Augmentation of the United States Army Program. He is a member of the Class of 2021 majoring in computer science with a mathematics concentration. Along with peer advising, he is serving as Martial Arts Representative of Columbia Club Sports Governing Board.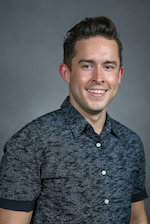 Nic Rockwood was raised in Mt. Dora Florida and initially pursued a theatre degree from The College of William and Mary following high school. However, after two years, he moved to New York City and has been here ever since. Before coming to Columbia, Nic was the founder of the Lovesick Production Company, producing projects across a myriad of genres with a focus on developing works by underrepresented artists. Now pursuing a degree in Computer Science, Nic has also been involved with GSSC, Design @ Columbia, GS Alliance, and the Recovery Coalition. In his free time, he enjoys going to the theatre, memes, and scouring NYC for new restaurants.
Ceon White was born and raised in Kingston, Jamaica W.I before immigrating to Brooklyn, New York. After working in various industries and attending various schools, he transferred to GS from Northampton Community College in the fall of 2017. He is a political science major and plans to attend law school.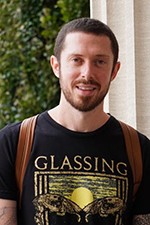 Christopher Thompson grew up in New Orleans and has since lived in many places in the U.S. and Europe. He worked as a musician and fine-dining chef for the 10 years prior to enrolling at Red Rocks Community College in Denver, Colorado, where he studied for a year before coming to Columbia. Chris is very involved on campus, including serving for the past year as the General Studies Student Council President. He recently completed his senior thesis in Sociocultural Anthropology, and is looking forward to beginning an Anthropology PhD upon graduation.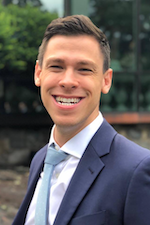 Avidan Brown is a native New Yorker. He postponed a traditional high school and college experience to pursue a career in competitive figure skating. After retirement and completion of his GED, he moved back to NYC to get married and attend GS. Avidan has served as President and VP of GS Alliance, been both a mentee and mentor in the GS Mentorship program, and been heavily involved with NSOP as an Orientation Leader and Crew Captain. He is also a working student, coaching a new generation of figure skaters around the tri-state area. In his free time, he enjoys and values spending time with friends and family, watching films, and experimenting with new recipes in the kitchen.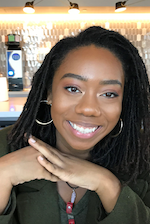 Lexi Tillman was raised in Atlanta where she studied at community college while working full time in retail management. While in community college she studied psychology but decided to pursue a career in storytelling once she reached GS where she now studies Creative Writing. She is also an avid reader and movie watcher, whose hobbies include brunching and astrology
Taj Felix was born and lived in Castries, Saint Lucia before immigrating to Brooklyn, NY. After attending school at Penn State University he returned to New York and worked for 8 years in the fitness/health industry. He attended BMCC and transferred into GS spring 2018 where he currently majors in psychology with the intention of a career in healthcare/medicine. Here he was involved with the CU Community Impact and CU Wellness Leaders programs. Sports, food, comedy, and memes are a must. Always down to be your workout partner.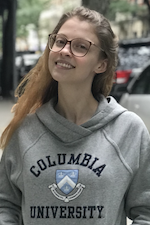 Luísa Dacroce is an international student from Brazil who was raised in Greece. Before coming to Columbia, she attended Valencia College in Orlando, Florida. A psychology major, she is a research assistant for two labs and plans to pursue a graduate degree in the field upon graduation. Since transferring to GS, she has been involved with GSSC, the GS Peer Mentorship Program, and NSOP. In her free time, she can be found at a park with her dog or at the next school event with free food.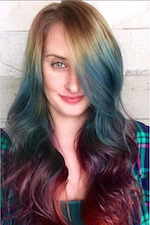 Jacquelyn (Jackie) Leslie is a transplant from Los Angeles, California. She worked in various fields before finding her niche within Easterseals Southern California's Autism Department. She then decided to return to school in hopes of pursuing a more hands-on career within the field. After moving to NYC she attended BMCC for one year. When she heard about the GS program, she jumped at the opportunity. She is currently a psychology major planning on attending grad school to become an Occupational Therapist. She is always available to recommend a good book and a good laugh, whether it is with her or at her expense.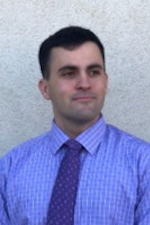 Andrew Kenn was born and raised on Long Island in the town of Oyster Bay. He previously studied at the State University at Albany before serving as a fighter jet mechanic in the United States Marine Corps. He also has previous experience in the community college setting at Miramar College in San Diego. Currently, he is pursuing a degree in Computer Science with a concentration in Sustainable Development. He has been involved with many clubs including the Columbia Milvets, G.S. Mentorship Program, and volunteer work at the Pantry. He enjoys memes, watching sports, and lifting weights/running.