GS Alumni Among Those Benefiting from Schwarzman Scholars' Impressive Response to COVID-19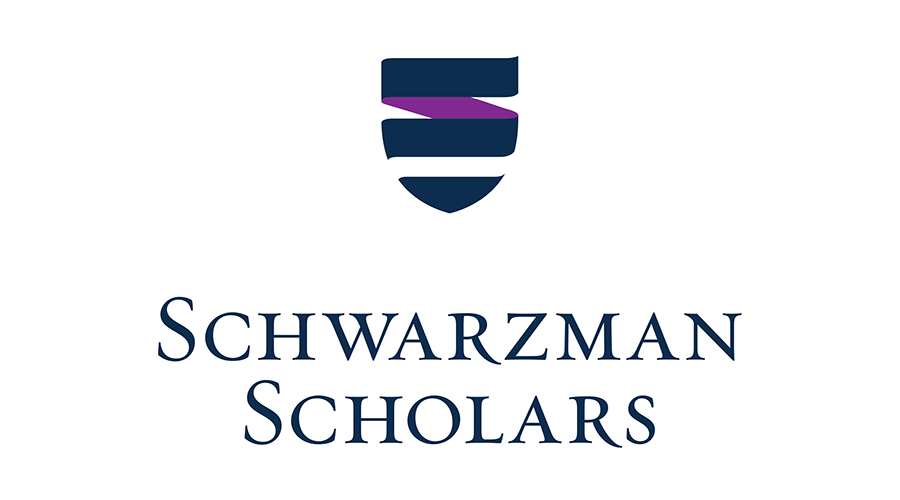 Schwarzman Scholars, the one-year, fully-funded Master of Global Affairs program based at Schwarzman College in Beijing, mobilized quickly in response to the COVID-19 pandemic, getting their students to safety and transitioning all classes online within just four weeks. Many GS alumni have participated in Schwarzman Scholars over the years, and this year, three are taking part remotely in the program.
"The program staff and faculty worked around the clock to develop online plans for the continuation of our academic schedule and co-curricular activities…during the transition, the program adapted to rapidly-changing circumstances and supported us in every way possible," said Guanzhi Li '19, Class of 2020 Schwarzman Scholar. 
Schwarzman College at Tsinghua University welcomes students from nearly 40 countries for an immersive China experience, and while setting up an entirely virtual yet still immersive and engaging program was no easy feat, according to Executive Director of Schwarzman Scholars Amy Stursberg, the challenge has ultimately made them stronger.
What we really discovered is that the new environment allowed us to be nimble and entrepreneurial—it actually expanded our opportunities.
Their efforts paid off. Not only did they successfully navigate the process of booking nearly 80 flights to get students home safely while transitioning to delivering classes online with no interruption to their course schedule—they also increased their course offerings by 20 percent. And many of the new offerings and opportunities created during this time will become integral to the program as they move forward.
"What we really discovered is that the new environment allowed us to be nimble and entrepreneurial—it actually expanded our opportunities," said Stursberg. "Our faculty and guest speakers have stepped up to ensure our Scholars are still being taught the curriculum with the same level of academic rigor. Many other experts, VIPs, and international thought leaders have been willing to jump in and participate in creating new opportunities—we leveraged several technological platforms to explore China, connect Scholars with each other and fill in any gaps identified." 
The Scholars themselves have also gone the extra mile in getting to know each other throughout the spring and into the fall. 
"Friendships are more organically built over dining hall meals, late night conversations in the lounges, and travel together. Despite the obvious hurdles that being virtual represents, those connections and friendships are still blossoming—the students have really connected in meaningful ways," said Melanie Koenderman, Schwarzman Scholars Associate Dean for Student Life.
Where travel restrictions permit, some of the fifth cohort have even organized shared homes to live in together in order to recreate the immersive experience that Schwarzman Scholars offers—Scholars have co-located in Colorado, North Carolina, England, South Korea, Turkey, and many other places around the world.
"Transitioning to a remote Schwarzman Scholars has been wonderful—I've remained connected with classmates through different messaging apps and numerous video chats. We've bonded in observing the uniqueness of our situation and sharing memorable aspects of our lives," said Mary Liu '20, Class of 2021 Schwarzman Scholar.
Like Liu, many of her peers are taking full advantage of program offerings despite the virtual environment by engaging via Sococo, an app with an interactive online replica of Schwarzman College. Schwarzman Scholars is the first higher education program to include its entire community on Sococo and reach program-wide adoption.
"Schwarzman Scholars offers a truly once-in-a-lifetime opportunity to learn about diplomacy, politics, and economics from the very leaders who are reshaping society in both the East and the West, and we are so grateful that, thanks to the hard work of the Schwarzman staff, the Scholars—including several of our own graduates—can continue to benefit from this priceless opportunity," said Glenn Novarr, Senior Assistant Dean for Academic Affairs at the Columbia University School of General Studies. "What Schwarzman is proving is that, with enough initiative and imagination, the fundamental educational goals of building an enthusiastic cohort and engendering substantive dialogue can be realized even in today's difficult conditions."
Other elements, including programs to help secure the future of Schwarzman Scholars after this academic year, have also been dynamic in responding to the virtual environment throughout the fall. In remote career sessions, the entire Scholar community has the option to tune in (as opposed to limiting events to people at the College). In doing so, they've seen high levels of community engagement, with their average number of attendees in career sessions having nearly tripled since March. 
"Schwarzman Scholars was really founded with a mission to further more positive relations between China and the rest of the world," said Stursberg. "I am confident that the current Cohort feels this mission is more important than ever before, and we look forward to supporting them as they navigate their own paths as future global leaders and stewards of cross-cultural collaboration."
About Schwarzman Scholars
Schwarzman Scholars was inspired by the Rhodes Scholarship and is designed to prepare future global leaders to meet the geopolitical challenges of the 21st century. The vision of Schwarzman Scholars is to bring together the world's best young minds to explore and understand the economic, political and cultural factors that have contributed to China's increasing importance as a global power, so that throughout their careers they can deepen understanding between China and the rest of the world across many different professional fields. Scholars chosen for this highly selective program have demonstrated exemplary leadership qualities and the potential to bridge and understand cultural and political differences.
---
To learn more about fellowship opportunities, GS students are encouraged to visit the Fellowships section of the website, and to reach out to the GS Fellowships Office and Undergraduate Research & Fellowships.