Profiles of the Fall 2019 Incoming Class
The Fall 2019 entering class comprises a truly diverse body, boasting 129 U.S. military veterans, 48 from foreign militaries, and international students representing 29 countries. It also includes professional ballet dancers, librarians, writers, athletes, models, musicians, teachers, designers, gardeners, construction workers, journalists, filmmakers, engineers, entrepreneurs, consultants, and more. 
"The wise leaders of Columbia created the unique educational program we know as General Studies built on the principals that academic talent rises at all times in life and that a university has a responsibility to share its knowledge with everyone, not just the very young."
Below, a few incoming students share their stories from their experiences before coming to GS to now—all of it culminating in their enrollment at Columbia University.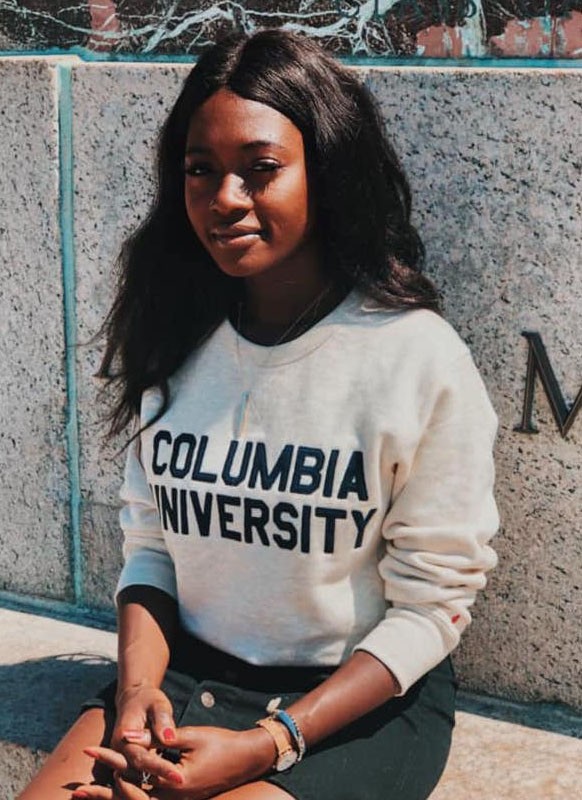 After fleeing her home country due to conflict, Serengeti Timungwa supported her undocumented family, survived domestic violence, and dealt with depression all at a young age which stripped her of the ability to focus on her education. From interning with Manhattan Borough President Gale A. Brewer '97GS to working for the Center for Reproductive Rights, she begins her GS journey with a passion for policy and aspirations of attending law school.
"Before coming to GS, my educational journey was quite the trek. Having to flee my home country due to conflict, the responsibility of supporting my undocumented family, surviving domestic violence, and dealing with my depression—all at a very young age—took away from my ability to entirely focus on school. Nevertheless, these difficult experiences gave me a lens that I will always carry. I saw how policy and politics played a part in almost all the issues I faced, so it was almost natural for me to become politically engaged in any way I could. While in school, I started working for the city of New York, hosting voter registration drives across the five boroughs, particularly in underserved communities. During this time, I also interned for Manhattan Borough President Gale A. Brewer '97GS and heard from New Yorkers on issues that affected their day-to-day lives. I took this passion for being engaged and brought it to my former campus, where I served on the Student Senate and the Board of Trustees. During my service, I created a meal-share program that connected students with excess dining dollars to students in need, and crafted a strategic awareness campaign for free access to menstrual hygiene products in all bathrooms. After leaving school, I took a leap of faith and moved to Washington, D.C. to further pursue my passion for policy. Hoping to attend law school one day, I sought out opportunities in the legal field. I now work for Center for Reproductive Rights as a Legal Assistant, where I've witnessed the power of litigation as a tool for social change. I also realized that I could only go so far without a BA; I knew it was time to go back to school to get my Bachelors. I needed a program that was both flexible with my work schedule and supportive of a non-traditional path. GS stuck out as the one school that would not only understand me for who I am, but that would also provide me with a rigorous education. In addition, I could not ignore the resources and opportunities that come with a Columbia degree! Throughout all this, I've learned that, although a path may be winding (sometimes to a dizzying degree!), it all eventually makes sense."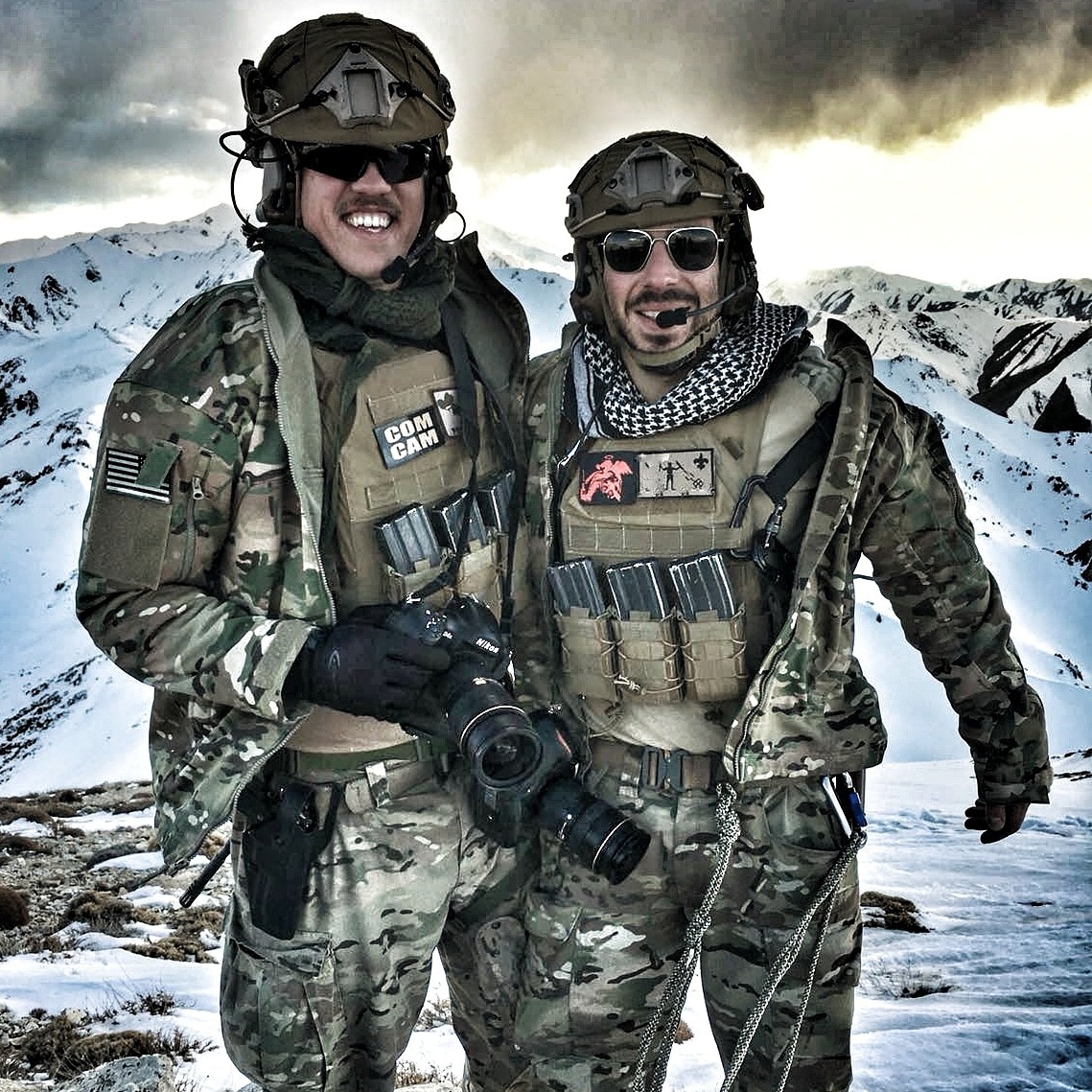 Through extensive military service as a combat photographer, Gregory Brook discovered his passions for culture, philosophy, and language. With a strong interest in psychology and neuroscience, he aspires to be a clinical psychiatrist to achieve his goal of helping people understand one another, as well as themselves.
My name is Gregory Brook. For the past 12 years, I've been in the Air Force, most recently as a Technical Sergeant and the Non-Commissioned Officer in Charge of Combat Documentation at the 1st Combat Camera Squadron. The first member of my family born in the U.S., I was raised mostly by my grandparents in Boston, MA. I grew up speaking Russian and praying in Hebrew. I'm the child of immigrants. I attended several high schools in Boston. I wasn't a good student. I didn't have disciplinary issues—mostly because I didn't get caught. I was an angry child. I was angry that I was poor and that I had to watch my mother struggle. I was a hard boy; I've always been a fighter. I only learned to harness that energy as an adult. The military saved my life in a very literal sense. I joined the U.S. Air Force in 2006. I can still see the image of my grandmother waving goodbye to me. My mother rode the subway with me to the processing station. It was raining. The idea of military service was always appealing. I love Greek and Roman philosophy, particularly the themes of physical, mental, and social self-improvement through martial pursuits. The ideas of Thucydides, Socrates, and Epictetus are beautiful. I would be lying if I said I joined for patriotic reasons but, honestly, I had no idea what else to do. Since that rainy day 12 years ago, I've seen the world. Like Ishmael in Melville's Moby Dick, I've tattooed my body with a record of my travels, and my mind with experiences and languages. I've learned some Arabic, Korean, and Japanese. I've traveled in every imaginable circumstance. I've worked as a mechanic in the searing sun. I've pushed my body past its limits to a state beyond exhaustion and pain. I discovered an indomitability of spirit. I discovered discipline. I discovered hope. I've excelled. I became a Combat Photojournalist and reconciled my passions for art, communication, and service. Eddie Adams, a prominent conflict photographer, once said "a still photograph is the most powerful weapon in the world." "I've been able to see first-hand the ability of a photograph to transport the viewer into the emotional zenith of a moment frozen in time. I'll always be a photographer. Art can, in a way like nothing else, bring people together. Ultimately, my goal in life is to help people understand one another and themselves. 
I've chosen to become a clinical psychiatrist in pursuit of that goal. I'm going to focus on the causes and ramifications of psychological trauma, exploring various modalities for both healing and prevention. I am also interested in exploring the psychological causes of radicalization and possible treatment options. I'll devote myself to helping people communicate their pain so that they may ease it—so that they may heal. There are many reasons why I wanted to attend Columbia University specifically. Some of my dear friends are alumni and, though it was daunting, they convinced me to apply. I wanted to attend Columbia because the School of General Studies feels like home in a way no other school has. Columbia is located at the cultural hub of the world, where on any given day more languages are spoken in 10-square miles than anywhere else on earth. I feel very lucky to be at that center and learning among such an amazing, diverse group of humans." "There are hundreds of student-veterans at Columbia University, 83 in just my class year. It has established itself with a long track record in the Ivy League of recruiting students with military experience. The School of General Studies has been educating veterans for more than 70 years. Columbia provides incredible resources to ensure service members receive support in completing their educational endeavors.  My areas of interest are psychology and neuroscience. Both programs complement each other in the Psychology department at GS. I believe the study of both sides is vital to a greater understanding of mental health issues and their resolution. The faculty at Columbia does amazing research. GS is the place for me because I'm a non-traditional student in the most literal sense. I didn't take the traditional path to attaining a love for learning, but that spark is in me and I've grown it. I'll always learn and try to better myself, and I hope that my humble efforts may serve to make the world better."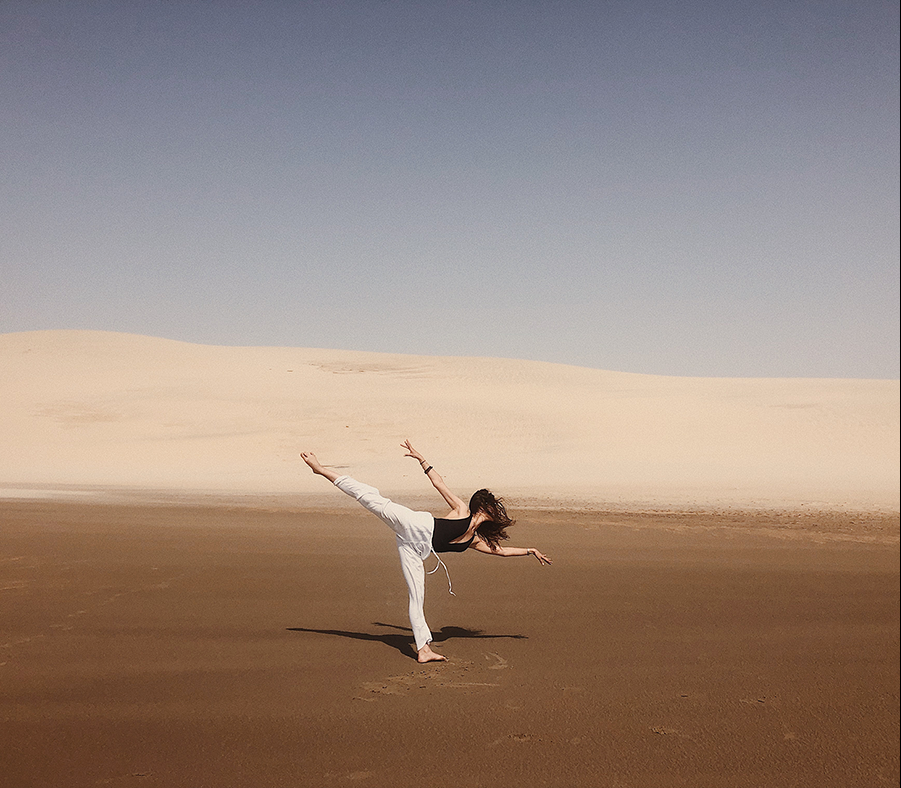 Dance can be an expression of so many things. For Neyla Belmaachi, dancing became an outlet for expressing her bi-cultural upbringing, a duality that led her to seek out the Dual BA Program Between Columbia University and Sciences Po. 
"I was born and raised in Casablanca, Morocco, where I grew up between Moroccan traditions and a French education at school. My bicultural path was a means for me to get inspired by different perspectives both academically and artistically; it also helped me develop a certain sensitivity and curiosity regarding different cultures. I could express this duality every time I danced in pointe shoes to Oum Kalthoum, deeply feeling how my identity was defined by all I could be moved by. However, it was not always easy to grasp my full self in a society where conservative forces conflicted with my desires of emancipation. Being a woman in Morocco was still a constant struggle. Therefore, discovering my entire self was a goal when studying at Sciences Po, which is why I majored in philosophy and history while taking classes on gender in the Middle East and North Africa region. I wanted to understand how to deconstruct systematic norms and their impacts on our societies. I was concretely putting ideas into action by serving as president of HeForShe on campus, which allowed me to develop international perspectives on these issues. Applying to the Dual BA Program was the logical step in my attempt to defend women's rights in Morocco. I am now majoring in political science and international relations and hope that this program will give me enough critical distance to understand how I could change power relations in a defined system. I am sure to get more than inspired by my experience at Columbia University and develop some new aspects of my identity among its stimulating community."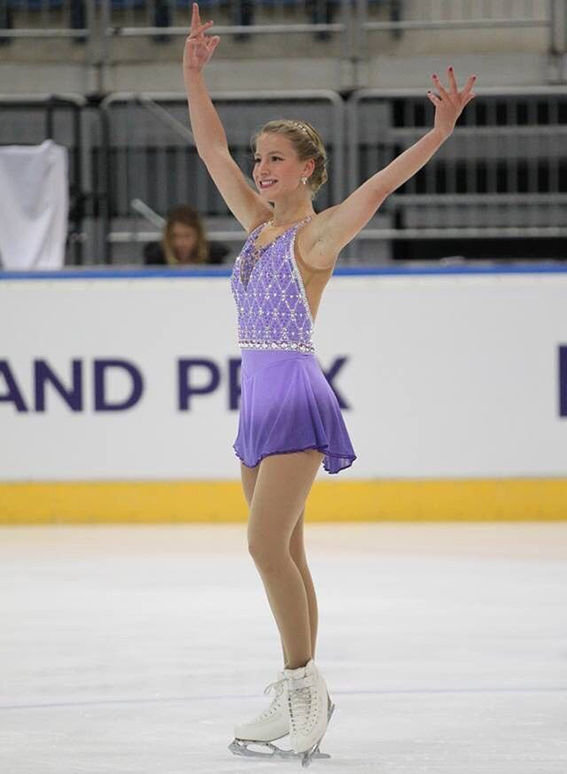 Graduating from high school at 17, professional figure skater Silvia Hugec traveled the world competing in many international competitions. When skating began to feel like a 9-5 job, she knew she needed school in her life to balance out the demands of the sport. 
"Before GS, I was an international figure skater representing my home country of Slovakia. I traveled all over the world for different international competitions (European Youth Olympic Festival, European Championships, Junior World Championships), and by far the coolest place I've been to was North Korea this past February to participate in a show. 
My entire life, I was a full-time student while juggling figure skating. It got to be really stressful at times, so when I graduated at 17, I decided to take a break from school so that I could just focus on training as an elite athlete. And while this seemed like a good idea to me at first, I found myself feeling bored after practice. My entire life was school, skate, and study up until that point. And then, suddenly, I had taken this major asset away from my life and I just didn't feel complete. All I had was skating, which eventually started to feel more like a 9-5 job than a passion. That's what made me realize I needed both skating and school in my life.

I learned about GS through a school tour the summer before my senior year of high school, and I knew it was the right place for me. It was the only place that could give me an elite education while also allowing me to have time to skate."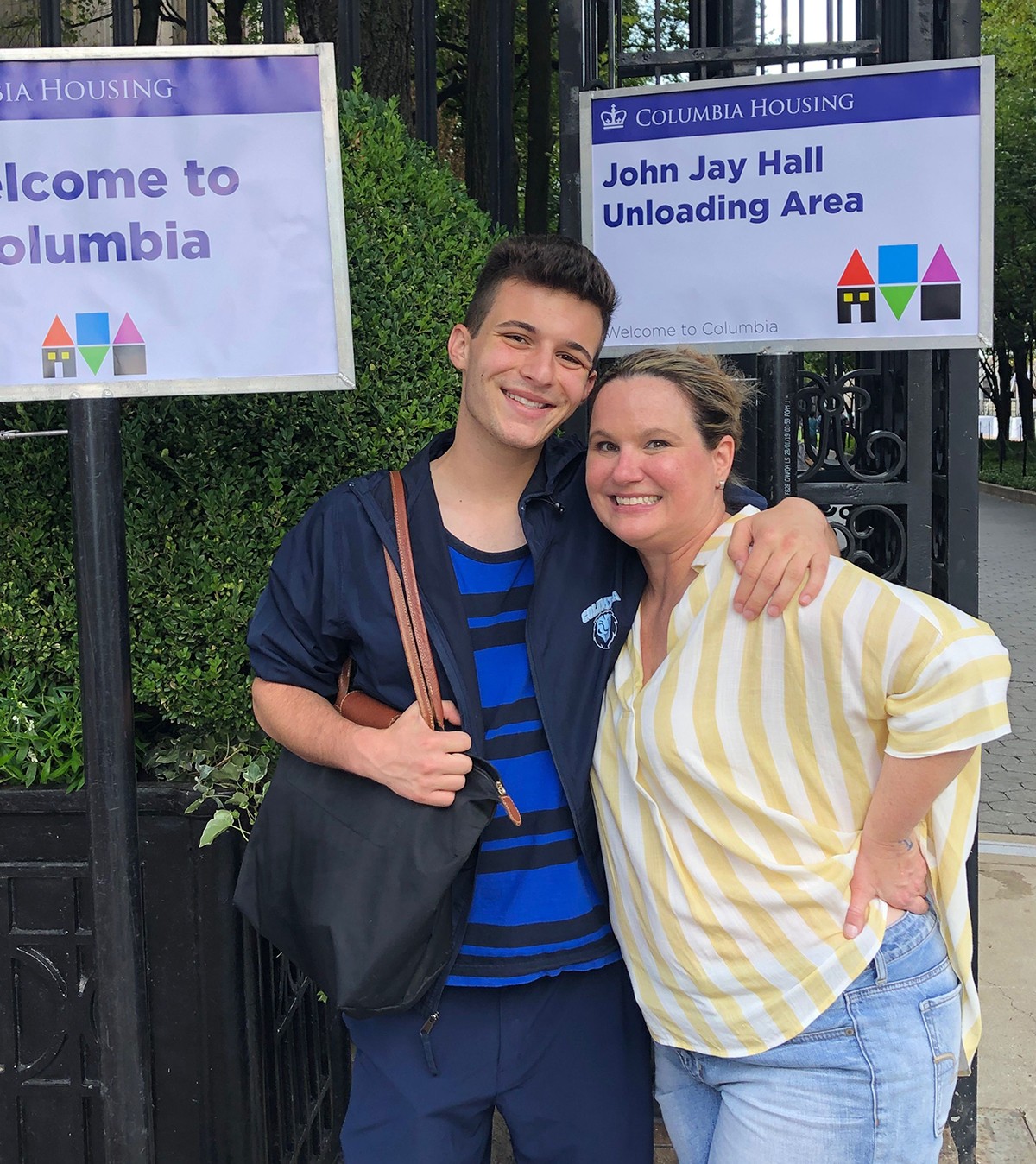 Looking to balance his experience in higher education without losing touch with the world around him, Cameron Kasky comes to GS to push himself beyond his intellectual limits.
"I really wanted to seek out higher education without getting too immersed in university life that I lost touch with the world around me. Discovering GS was a breath of fresh air because I got the opportunity to study at an amazing institution that creates world-changers while also having breathing room to expand my horizons beyond our beautiful campus. I can step away from the world for a while, but the world won't stop spinning just because I want to take a break. General Studies has offered me the opportunity to face the world while also learning from some of the world's greatest professors alongside some of the world's greatest students that push me beyond my intellectual limits. Heaven knows those need to expand!" 
After Monica Victoria lost her job in the mortgage industry during the 2008 financial crisis, she was determined to provide better financial stability for her and her son. Her passion for academia was reignited when she returned to school.
"For the past 8 years, I've worked for a grocery store (and still do!), and recently graduated from Westchester Community College with an associate degree in accounting. Soon after, I received the wonderful life-changing news that I was a the JKCF scholarship recipient. Because of the scholarship I have decided to pursue my passion for writing at Columbia because I have a very complicated life story and want to share it. All of my writing comes from a personal place due to my life experiences. 
Initially, I decided to return to school because I wanted a better financial life for me and my son, which required me to complete my education. I had a traumatic childhood that stunted my academic growth and my life for many years. My son was the reason I chose to confront my past hurts and do the work to get on the path of healing. My son was the reason for healing, but the initial push was reading "Finding Angela Shelton" by Angela Shelton She is a sexual abuse survivor who I was able to relate to when I thought I was alone in my own experiences and shame. She inspired me to write my story. My first draft was to my family through a blog because I had kept it hidden for so many years and did not know how to tell them. Over the years it has become easier to tell others and it is cathartic, even though it is still painful. 
My academic achievements have been a part of my healing process and I am such a stronger woman today because of this wonderful journey. My son is so proud of me and that is what keeps me going. I chose GS because of the community that it offers someone like me. I have yearned to be in an academic environment with others who bring their own stories and experiences with them. I feel honored to be a part of Columbia University, where I plan to study creative writing and business management."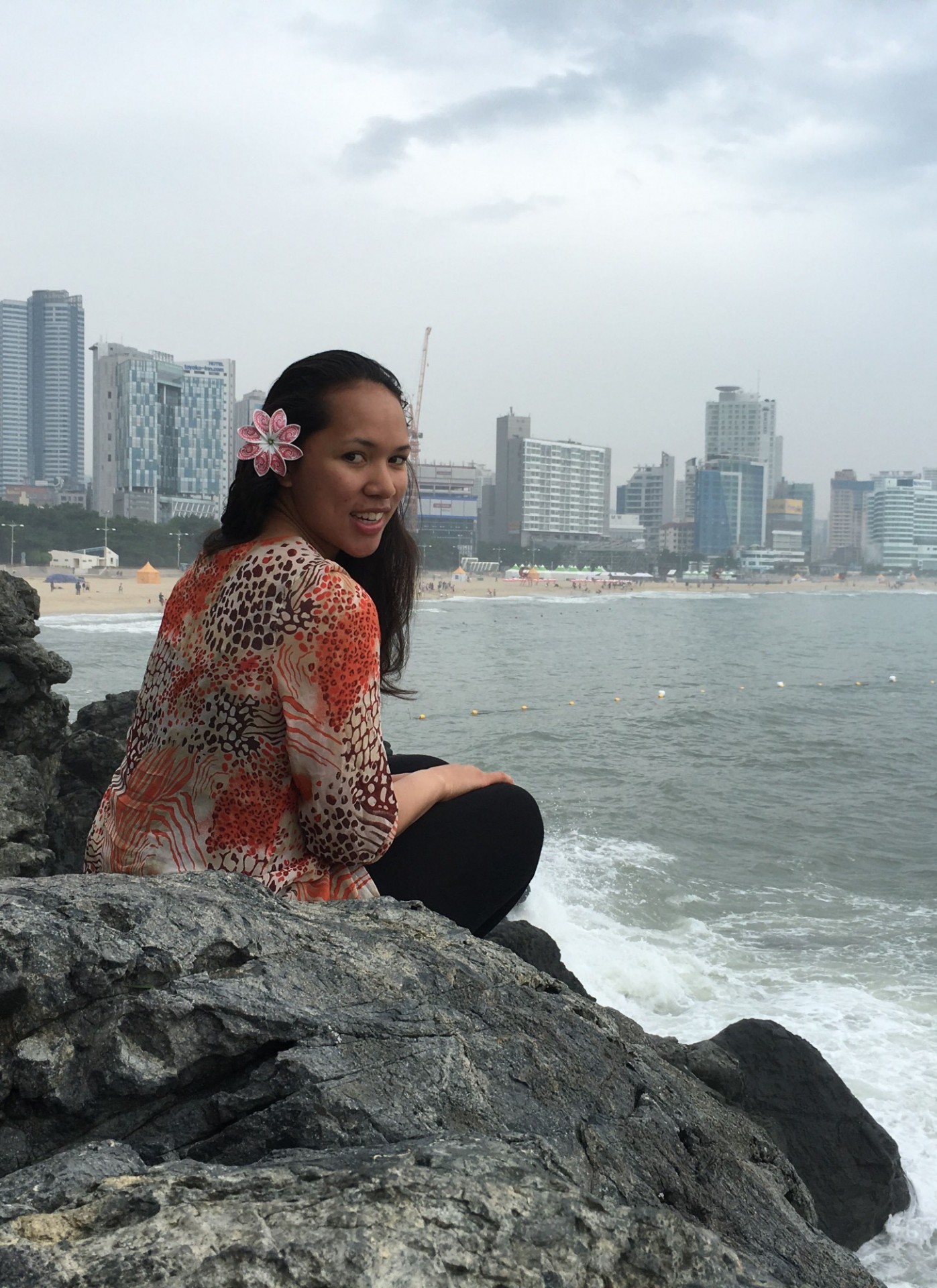 Emma Matuauto was a Chaplain's assistant in the US Army. Her job exposed her to all the religious related services in the Army, as well as the mental health services offered for soldiers. Eventually, Emma decided to go to back to school in order to become an officer in the military. Upon her arrival to Columbia, she realized she loved academia and now aims to inspire other Polynesian students to challenge themselves in the academic world.
"Before coming to GS, I was a religious affairs specialist in the US Army. This role in the army was formerly known as a Chaplain's assistant. I loved every bit of my job. Our job covers any and all religious related services in the Army, as well as mental health services for the soldiers, usually referred to as resiliency training. In regards to the mental health aspect, our role also covers suicide ideation and assistance. The U.S. Army looses more soldiers to suicide than in combat zones. it was a rewarding position, since it aided my fellow comrades by instilling faith and hope to help get them through tough tribulations. I decided to go to school seeking to become an officer in the military. It didn't take me long after my first two weeks back in school that I fell in love with the world of academia! I didn't realize I was looking for a challenge and growth in my intellectual being. I applied to GS craving the challenge and the journey in the classroom experience that I will get from learning. My overall long term side goal is to inspire other Polynesians kids to challenge themselves in the academic world. To rise above the odds that defy us from ever succeeding. I only wish to have more in my ranks and soon to create more scholarship and academic programs for indigenous people from the Polynesian islands."