GS CUNY Scholar Reflects on Importance of Access to Higher Education
CUNY Scholar Sacha Telfer '22GS reflects on her community college experience at BMCC and what it was like transferring to Columbia.
October 18, 2021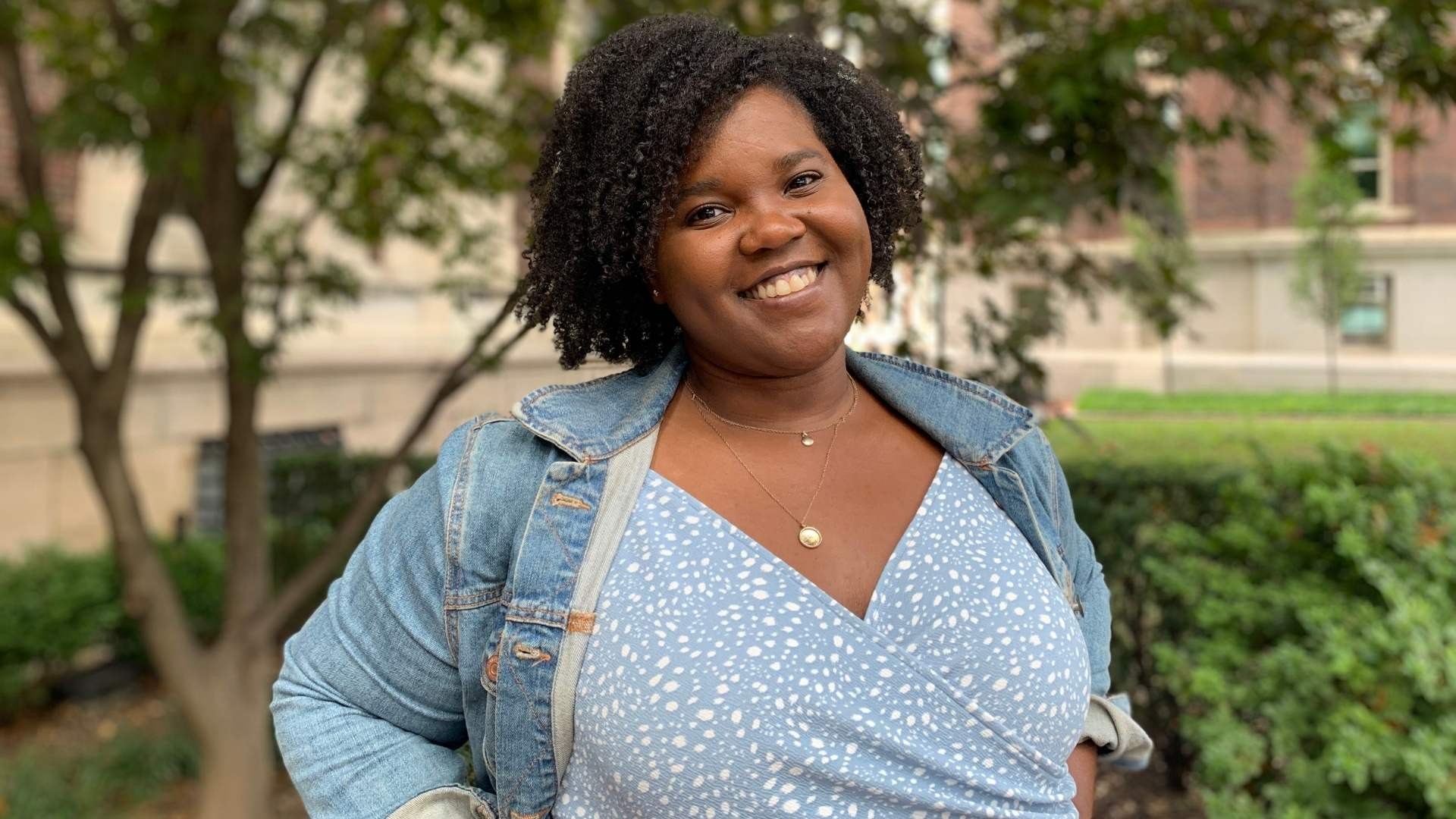 Sacha Telfer '22GS graduated high school at the top of her class, but had never connected with the material she was learning. "I'd spent my life skimming for the A-," she said. "I was very much of the mindset that if I could skim the assignments and still get an A- with considerably less time spent, why close read for the A?" 
Following her high school graduation, Telfer enrolled at a large out-of-state university, intending to major in biology with a goal of becoming a NICU doctor. She didn't expect what would happen next.
"I ended up not having a great experience because a very large school was just not a great fit for me. I took a year off to be a nanny and reconsider my options, which turned into over 10 years of nannying and tutoring in the New York area," she said.
Telfer loved her job as a nanny, but knew that ultimately she wanted to complete her degree. In 2015, she enrolled in classes at the Borough of Manhattan Community College (BMCC), while simultaneously working, to challenge herself and really show herself that she could do more. "Attending community college allowed me the flexibility to still work full time while attending classes. I took early morning, evening, and even weekend classes to make the schedule for me while slowly, but surely getting closer to my goal," she said.
"For me, the biggest transition between community college and Columbia was not so much my own personal work ethic or academic ability, but having the pleasure of pursuing my studies in a more academically rigorous environment, the focused engagement of my peers, and being challenged by the professors which add to an overall more fulfilling academic experience."
Just as she was approaching her last semester at BMCC, GS came onto Telfer's radar—along with the CUNY Scholarship. Each year, 10 high-achieving students from one of the City University of New York (CUNY) community colleges are awarded the CUNY Scholarship to attend GS. The scholarship—valued at $25,000 per academic year—is awarded based upon the students' academic performance and financial need. The recipients of this scholarship are dedicated to furthering their education both inside and outside of the classroom and bringing their best to the community around them. 
When Telfer learned about GS, and subsequently, the scholarship, the application deadlines were only a few days away. She had to act fast. The idea of attending Columbia was appealing, but—knowing the competitiveness and high stakes of the scholarship—she felt like enrolling at GS was a pipe dream. "Despite living in the city for well over a decade I had never really explored Columbia. After touring the campus, though, it was really awe inspiring to think that I might get to attend school in such a beautiful setting with world renowned faculty."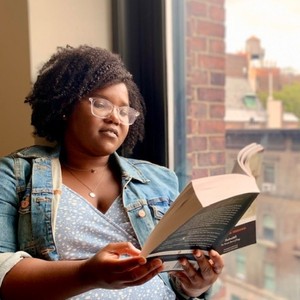 It was only after being notified that she was one of the recipients of the CUNY scholarship that Telfer realized continuing her education was possible. The CUNY scholarship opened the door for her to begin her journey at GS and find something that truly inspired her. "It was never a matter of academics for me, it was financial," she said. 
While deciding whether to attend GS, Telfer reached out to E'mett McCaskill PhD, an Adjunct Associate Professor of Psychology at Columbia. McCaskill was Telfer's Introduction to Psychology professor and had offered her the opportunity to sit in on a class at Columbia if she was thinking about transferring to GS. Telfer took McCaskill up on her offer. "It was very encouraging to get her well-wishes and reassurance that I would also be able to flourish at Columbia as well," Telfer said. "The experience really came full circle when I was able to enroll in her Abnormal Psychology class my very first semester here at Columbia. It really brought great closure to a long process that had started years before."
An African American and African Diaspora Studies major with a concentration in psychology, Telfer is passionate about expanding access to education in disadvantaged and underserved communities. After graduating next spring, she hopes to continue her education in graduate school for education policy and work for a non-profit education program that supports higher education access for low income and minority populations.
When remembering her own transition to Columbia, Telfer recalled: "For me, the biggest transition between community college and Columbia was not so much my own personal work ethic or academic ability, but having the pleasure of pursuing my studies in a more academically rigorous environment, the focused engagement of my peers, and being challenged by the professors which add to an overall more fulfilling academic experience."