GS Alumni Gather Virtually for Reunion 2021
This year's virtual Reunion took place over two weeks and brought together GS alumni, students, family, and friends from all over the world to reconnect and celebrate virtually through a variety of new and exciting events.
June 07, 2021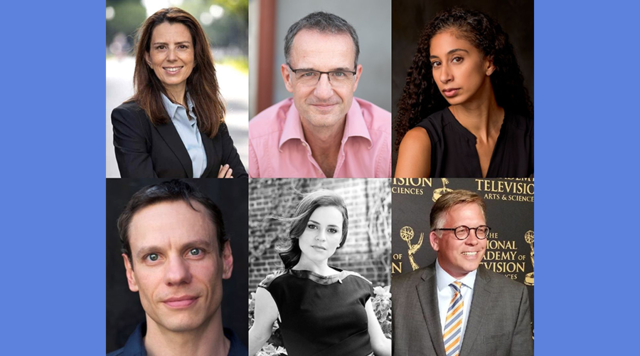 Columbia's first-ever two-week-long Reunion began on the evening of Monday, May 24, when alumni from various class years joined Dean Rosen-Metsch for a welcome gathering to kick off the festivities. 
Guests enjoyed hearing School updates from the Dean and were able to break out into smaller groups to mix and mingle with peers from their respective class years. 
For the third year in a row, GS hosted a Reunion event dedicated to the arts. A Celebration of the Performing Arts at Columbia featured performances by the Columbia Ballet Collaborative and Columbia Repertory Ballet as well as a conversation led by Keith Roberts '17GS, '20BUS, Director of Repertoire at American Ballet Theatre and former member of American Ballet Theatre, and Sasha Gorrell '10GS, about the transition from the stage to the classroom and a reflection on what the past year has entailed for performing artists. 
The second day of Reunion 2021 offered two special first-time events. On the Frontlines: Nursing Leadership in Pandemics featured a group of Columbia faculty from public health, the humanities, public policy, nursing, and oral history coming together to tell stories of frontline nurses and midwives during the 2020 COVID-19 outbreak. This event was led by Victoria Rosner '90CC, '99GSAS, Dean of Academic Affairs at Columbia GS and Adjunct Professor of English and Comparative Literature. 
Alicia Graf Mack '03GS, Director of Dance at The Juilliard School, returned for her third year as a participant in Reunion programming, this time as an instructor for an interactive dance masterclass with audience members over Zoom. Graf Mack received the Columbia University Medal for Excellence in 2008 and currently serves as a member of the GS Board of Visitors.
Postbac Premed alumnus Ken Schaefle '09GS presented a selection of video interviews with the Ugandan healthcare providers he works with through a unique partnership between Montefiore Hospital/Albert Einstein College of Medicine and a remote government hospital in Kisoro, Uganda. Voices from Uganda: Delivering High-Value Healthcare in a Low-Resource Setting presented a narrative of the challenges of providing high-value healthcare in a low-resource setting through the voices of village health workers and the local hospital director.
The second week of programming began with three-time Emmy Award-winner Craig Wilson '95GS, Senior Broadcast Producer for CBS News, who hosted an engaging conversation with Suvro Banerji '12JRN. The two producers reflected on a year of covering unprecedented world events.
Later, attendees had the opportunity to hear from four former professional athletes and alumni on a panel reflecting on their careers, paths to GS, and what a Columbia education meant to them—and how it shaped their current paths. This exciting panel featured figure skater Sasha Cohen '16GS, a two-time Olympian, three-time World Medalist, Grand Prix Final champion, and 2006 U.S. Champion; Matt Duran '20GS, a former third baseman for the New York Yankees; synchronized swimmer and Olympian Lauren McFall Gardner '08GS; and figure skater Timothy Goebel '10GS, the first athlete to land three quadruple jumps in competition.
The final day of GS Reunion programming brought together alumni and students from one of the School's International Dual Degree Programs, in which attendees heard from Lisa Rosen-Metsch '90GS, Dean of the Columbia University School of General Studies, and Stéphanie Balme, Dean of the Sciences Po Undergraduate College. Each reflected on the origins of the groundbreaking Dual BA Program between these two institutions and the success of the Program's first ten years. This program was moderated by recent Dual BA Program graduates Safia Southey '21GS and Vinznet Wesselman '21GS.
That evening, GS wrapped up Reunion 2021 with its annual Veterans Reception, featuring guest speakers Professor Keren Yarhi-Milo '03GS, Director of Columbia's Saltzman Institute of War and Peace Studies, and Jason Dempsey '03GSAS, '06GSAS, '08GSAS, Executive Director of the Columbia University Center for Veteran Transition and Integration (CVTI). This event was hosted by the School of General Studies, CVTI, and the Saltzman Institute.
To view recordings of these events, visit the Reunion page of the GS website. If you have any questions, please contact gsalumni@columbia.edu.