Former Ballet Dancer Turned GS Student Models During New York Fashion Week
Last month, Desean Taber '23GS walked in New York Fashion Week for the first time. Disenchanted with the ballet world's slow moving efforts to promote diversity and inclusion, Taber enrolled at Columbia GS and is majoring in anthropology. He hopes to bring the feelings of empowerment and acceptance he experienced on the runway into everyday life.
October 08, 2021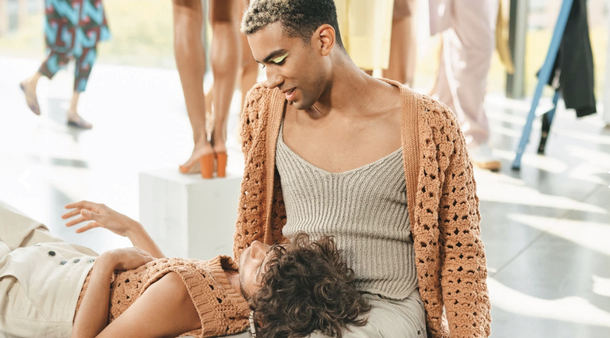 Desean Taber '23GS's dream of walking in New York Fashion Week (NYFW) finally came to fruition last month as he modeled for designer Rachel Comey for the first time. The show celebrated Comey's twentieth year in fashion and harkened back to NYFW's earlier days of true show experiences that were part-fashion and part-performance—two areas that Taber thrives in from his many years as a professional dancer.
This opportunity in the fashion industry arose for Taber following a glowing recommendation from choreographer Beth Gill, which coincided with a new set of digital photos he shared on Instagram, taken by award-winning filmmaker and fellow student Tapiwa Gambura '24BC. Wearing a forty-inch wig and minimal clothing, the look, Taber says, was meant to comment on how a person's identity is not a function of their looks; gender identity and expression are not determined by how someone looks or dresses.
The total feeling of acceptance and feeling really, truly myself and beautiful in these clothes was a very special gift.
Growing up in a small town in Connecticut, Taber never really felt like he fit the ideal beauty standard, so being chosen to model in one of the biggest fashion events of the year was incredibly empowering.
"The total feeling of acceptance and feeling really, truly myself and beautiful in these clothes was a very special gift," he said. "After a lifetime of being told that you're not ideal, to then being in New York Fashion Week and being like 'I am me, and I am beautiful however I am' was the biggest reward."
Preparations for the show ran right up through the first day of classes at Columbia, and Taber remembers rushing to and from his Spanish and Contemporary Civilizations classes to make it to rehearsals on time. As for the experience itself, Taber says it was exactly what you see on TV: paparazzi in the street, people pulling you left and right.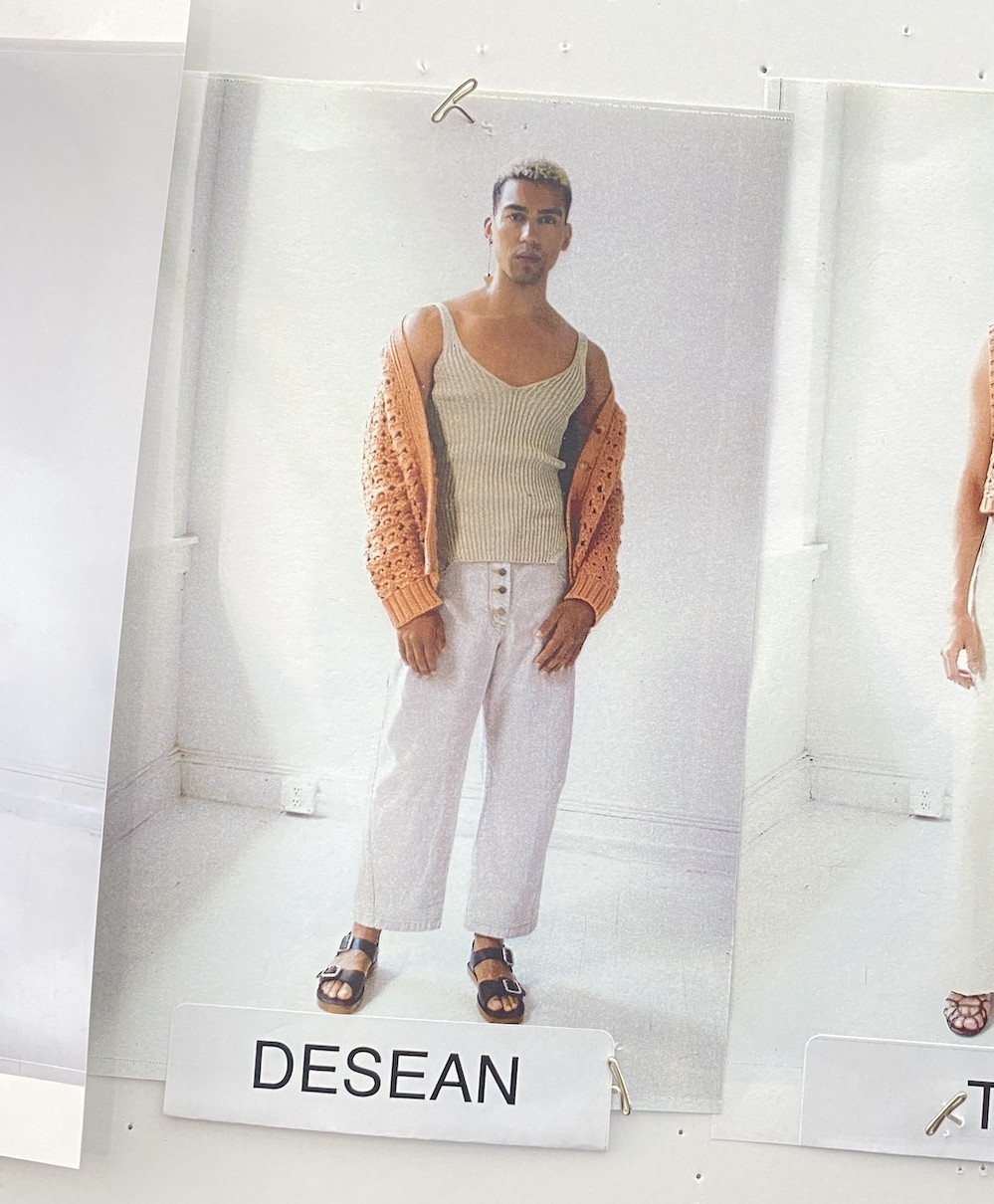 Despite the long, taxing rehearsals, Taber absolutely thrived in the "happy chaos," as he describes it, and really resonated with the message of the show.
"The entire cast was filled with diversity. You had gender non-binary people. You had people from different age ranges, and people with different body shapes. A tableau was created of what you would see in New York, and the diversity of NYC and the beauty that that brings is unlike many other places in the world," he said.
From a very young age, Taber loved the arts, especially dancing. Before he had even turned 12, Taber knew the stage was where he was meant to be. He invested all of his time and effort into ballet and, at age 19, joined Boston Ballet as a full-time dancer. As his career advanced, though, Taber's love for ballet and dedication to the craft started to falter and similar feelings he had as a child of not fitting in, of not belonging, began to surface.
The ballet world will lose more beautiful minds, bodies, and dancers because people are not okay with this and how slow it's moving.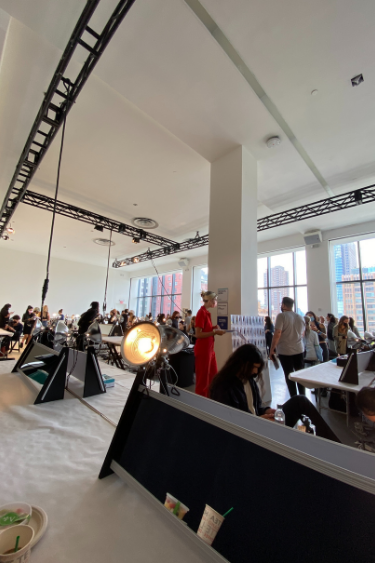 Taber could not ignore systemic issues he was witnessing in the dance community including gaslighting; the mistreatment of dancers due to their gender, race, or identity; submissive behaviors learned over years of training; silence in the face of injustices within the industry itself. The positive, inclusive changes he saw in society were not being reflected in the professional dance community or on stage. This lack of inclusivity and diversity, and solutions to address them industry-wide, were among the reasons he decided to move on from dancing.
"The ballet world will lose more beautiful minds, bodies, and dancers because people are not okay with this and how slow it's moving," he said.
After enrolling at the Columbia University School of General Studies (GS) in Fall 2020, Taber has witnessed Columbia's work on, and implementation of, diversity and inclusion initiatives making him question the dance world even further. 
"Columbia is working so hard to address these problems and to really put this at the forefront of their school and their policies—that's incredible and it makes me very proud. 'How can a huge institution do this so quickly and a non-profit arts organization hasn't implemented the necessary systemic changes yet?'," he said.
Drawing from his desire to promote change and acceptance in society and empowered by his own background and experience, Taber just formally declared his major in anthropology this fall. He sees how anthropological studies have surfaced knowledge that was not taught in traditional school settings, bringing back the authentic voices of people who may have been traditionally forgotten. 
Although every class he takes pulls him in a new direction—from Interpretations of Culture with Paige West and Hannah Chazin's Anthropology of Animals class to Audra Simpson's Native America class—Taber is hoping to specialize in the anthropology of Indigenous peoples and communities, and is particularly interested in the anthropology of fashion.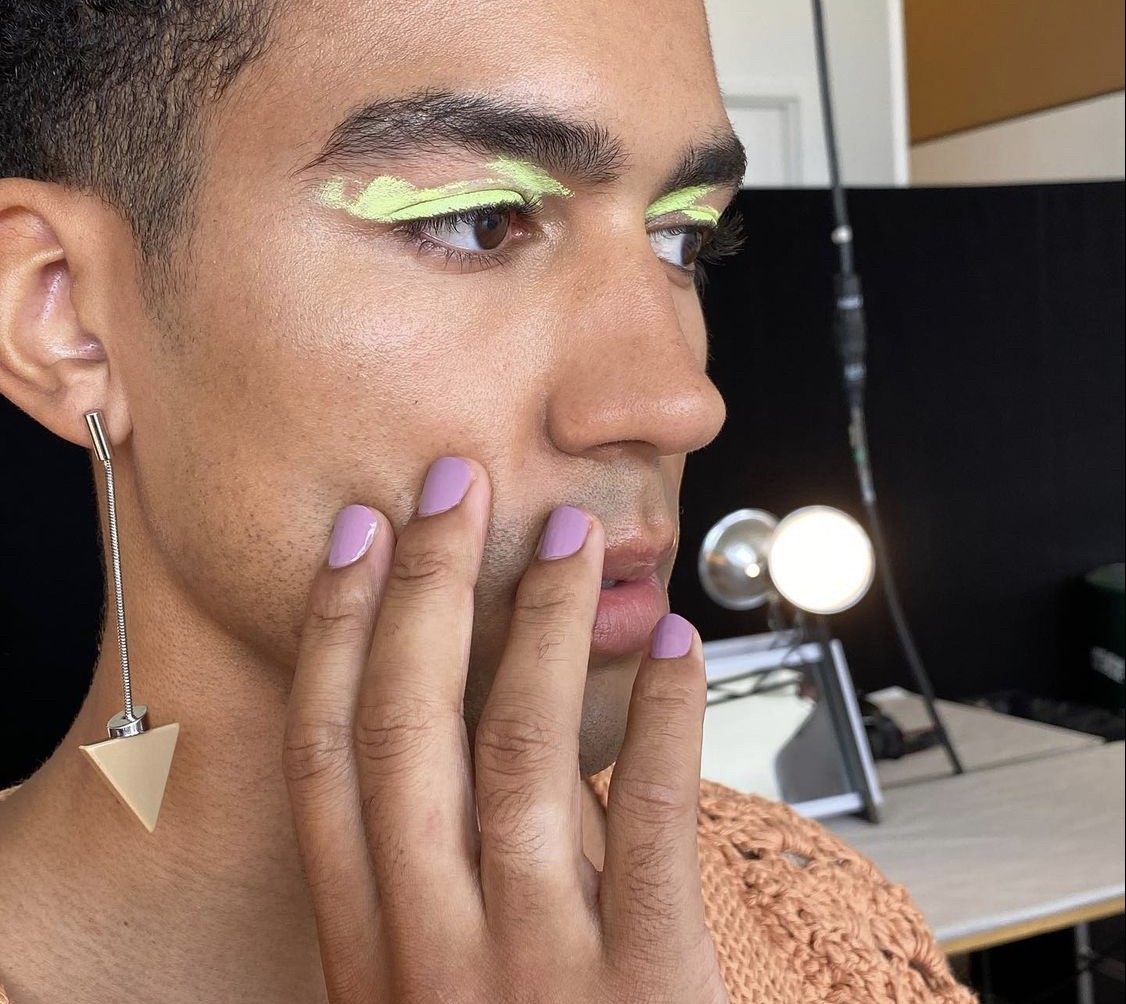 For Taber, the path that brought him to GS and NYFW was long and winding, but embracing the process helped lead him to where he is today.
As for his advice for fellow performers and dancers considering a career change, Taber says, "Really do your research, have time with yourself, and decide what it is that you want. It will be hard to get out of the dance mindset—have a clear decision and commit to it and know that you will be happy, you will be successful. It's not as scary as people like to make it seem."