The 10th annual Military Ball celebrates Columbia's distinguished veteran student community, uniting them with the leaders and scholars of New York City and the world. 
Friday, March 27, 6:30 - 10:30 p.m.
Pier Sixty, Chelsea Piers
23rd Avenue and West Side Highway
New York, NY 10011
The Military Ball was established in 2010, and continues to be regarded as the premier event uniting veterans across the University community. Proceeds help underwrite academic and career transition programming for all veterans and military family members nationwide, financial aid for veteran students at Columbia University, and veteran student and alumni programming.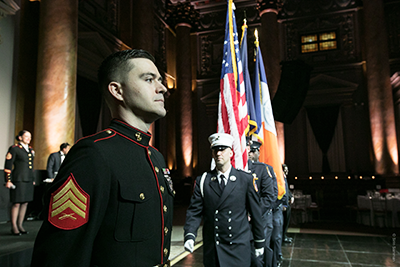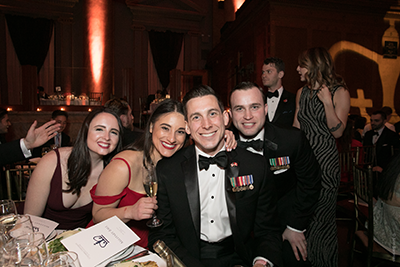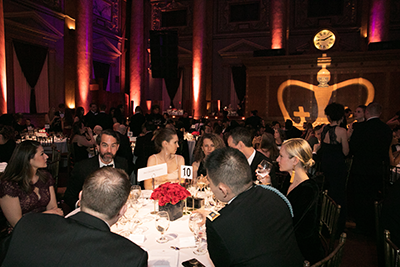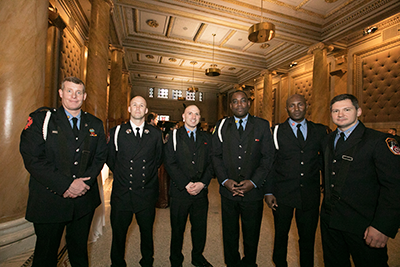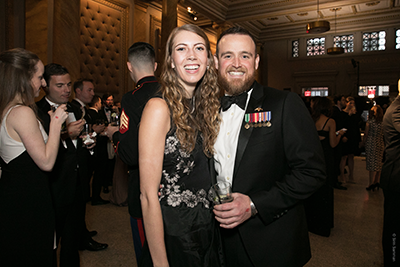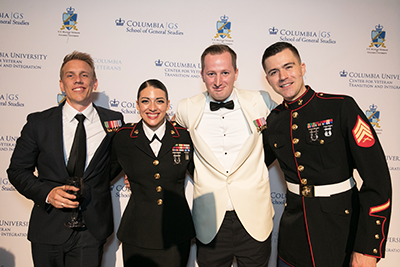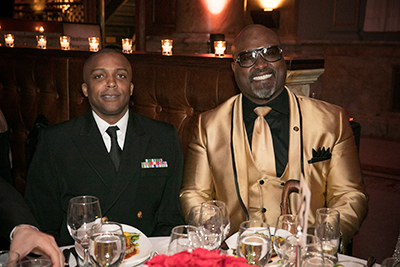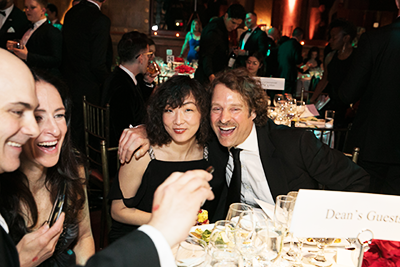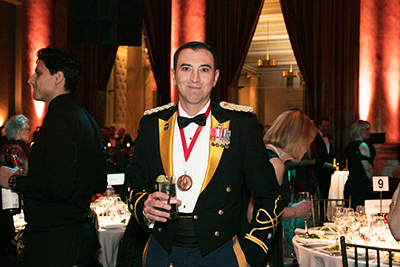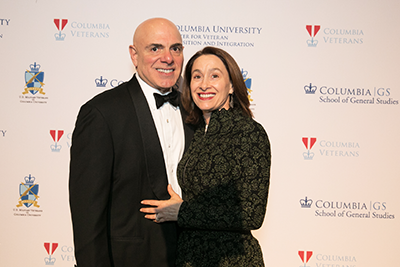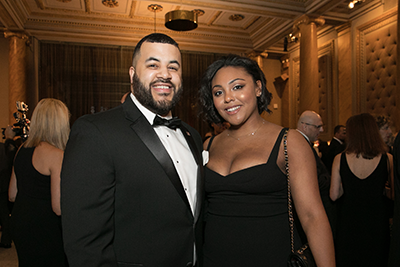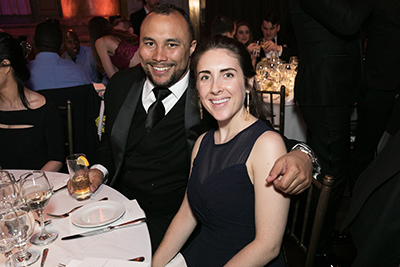 VETERAN SUPPORT AT COLUMBIA UNIVERSITY
Columbia University founded the School of General Studies (GS) in 1947, in large part to meet the needs of GIs returning from World War II. By further building on these origins over the past 20 years, establishing close relationships with military bases across the country and supporting student veterans in their transition to civilian and campus life, GS has firmly established itself as the pre-eminent destination for veterans seeking an Ivy League undergraduate education. Today there are nearly 500 veterans enrolled at GS—a number many times greater than that to be found at any other elite institution. 
These decades of experience gained by the School of General Studies in working with, and supporting, military service members led directly to the founding of the Columbia University Center for Veteran Transition and Integration, a national center of excellence focused on providing access to world-class programming and support, ensuring veterans throughout the country have the tools to maximize their potential as they transition into higher education and the workforce.
Student engagement plays a significant role in veteran support at Columbia, as well. The U.S. Military Veterans of Columbia University (Milvets) was originally formed in 2002 by a group of students at GS to foster camaraderie and networking among veterans, joining a long tradition of veteran scholars at Columbia. Milvets provides military veterans with resources, opportunities, and support at Columbia University, in order to facilitate a successful education and provide a strong foundation that will endure well past graduation.
Currently the largest student veterans organization in the Ivy League, Milvets membership includes individuals from every branch of the armed forces who have served in countless operations worldwide, and members use their experience to promote diversity and understanding while striving to close the gap between our nation's military and the society it serves. Milvets hosts multiple events and opportunities both on and off campus, and works to address veterans' issues while highlighting opportunities for social, academic, pre-professional, and philanthropic engagement.
SPONSORSHIP LEVELS
Philanthropic commitments to the Military Ball will impact tens of thousands of veterans and military family members annually while also strengthening the University's support services for its 700+ veteran students and military family members campus-wide. Proceeds from the event will directly support:
Platinum Shield
$50,000
Recognition on one online educational program delivered to veterans nationally (12 months)
Special recognition during the dinner
Advertisement in the dinner program
Two premium tables
Gold Shield
$25,000
Recognition on one online educational program delivered to veterans nationally (6 months)
Special recognition during the dinner
Advertisement in the dinner program
One premium table
Silver Shield
$10,000
Special recognition during the dinner
Advertisement in the dinner program
One premium table