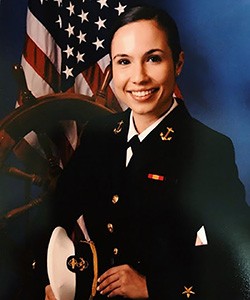 Carolina Vazquez
Carolina Vazquez enlisted in the United States Navy in 2016 as a Nuclear Electrician's Mate. She was accepted to the Navy's Seaman to Admiral-21 (STA-21) program which allowed her to matriculate at Columbia University as an Officer Candidate. Upon graduating from the School of Engineering and Applied Sciences with a Bachelor of Science in Chemical Engineering, she will commission as a Submarine Officer in the United States Navy.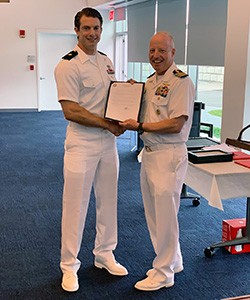 Nikolaus A. Wendling
Nikolaus A. Wendling has attended Columbia University's School of General Studies since July 2018. Originally from Toledo, OH, Nik joined the Navy in 2012 and served out of Rota, Spain as an Explosive Ordnance Disposal (EOD) Technician prior to moving to NYC via the Navy's enlisted to commissioning scholarship program, Seaman to Admiral-21. Nik has since completed his studies at Columbia, earning his bachelor's degree in Financial Economics, and is commissioning as an EOD Officer.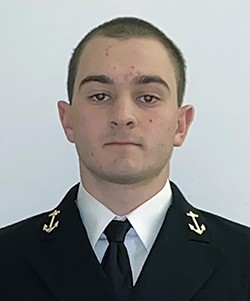 Jake Siciliano
Jake Siciliano is graduating from Columbia College with a joint degree in Political Science and Economics. He is thrilled to commission as an Ensign in the United States Navy upon graduation.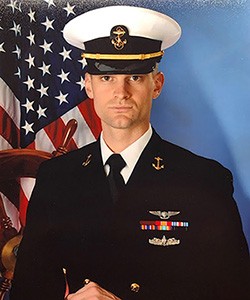 Jeffrey Kline
Jeffrey Kline enlisted in the United States Navy in 2014 with the goal of earning a commission through the Navy's Seaman to Admiral-21 (STA-21) program. Now, he has finally achieved that goal. Graduating from the School of General Studies with a Bachelor of Arts in Computer Science, he is thrilled to be joining the next generation of Naval Officers in the Information Warfare community as an Information Professional officer.
Oath of Office
"I do solemnly swear that I will support and defend the Constitution of the United States against all enemies, foreign and domestic; that I will bear true faith and allegiance to the same; that I take this obligation freely, without any mental reservation or purpose of evasion; and that I will well and faithfully discharge the duties of the office on which I am about to enter, so help me God."