GS Alumna and Pioneer in Sustainable Fashion Mobilizes Industry in Response to COVID-19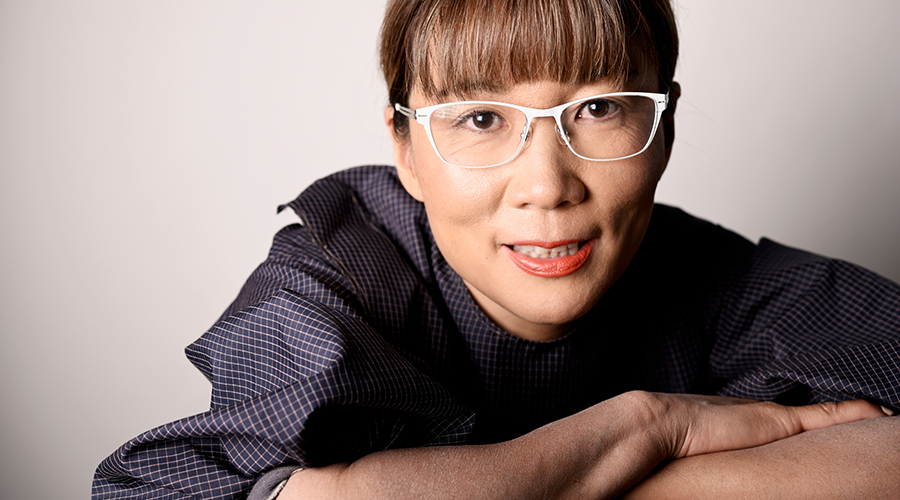 When Kikka Hanazawa '00 learned about the threat of COVID-19 in early March, like many, she asked herself how she could contribute to relief efforts. Hanazawa, along with a few colleagues, determined that they could provide open-source resources to brands that were moving to convert their facilities to manufacture personal protective equipment (PPE) and to individuals working to create these materials on a smaller scale.
"A lot of companies and brands heard about the PPE shortages around the country and wanted to help, but there are certain regulations you have to navigate to produce usable PPE," said Hanazawa.
Hanazawa had researched and navigated contacts within government agencies to understand how to approach producing PPE. Through Fashion Girls For Humanity (FGFH), which Hanazawa founded in 2011 following the earthquake and tsunami that devastated Japan, she shared information about approved medical-grade materials, effective designs and patterns, and how to donate PPE once it has been produced. Since the launch, the FGFH site has received more than 100,000 visits from across 155 countries in Europe, Australia, Asia, South America, Africa, and the United States.
There are smaller cities and towns across the U.S. where FEMA or the government won't send supplies because they're less impacted than major cities like NYC or LA, but these places are in need, too.
In addition to providing resources for manufacturing and distributing PPE, through FGFH, Hanazawa established a fund to benefit frontline medical workers in partnership with Asia Society and Fashion for the Front Lines. The funds they collect will be used to purchase gowns for frontline workers being produced by small businesses in the fashion and garment industries who have pivoted their factory production. All gowns purchased will be donated to hospitals nationwide.
Hanazawa has plans to expand FGFH's efforts further to involve leaders in the fashion industry, as well, organizing a showcase of masks and gowns created by designers and artists, with a portion of the net proceeds to be donated to their frontliner fund. She also hopes to send designer fabric to rural areas where people are already making PPE, and to pay them for their work.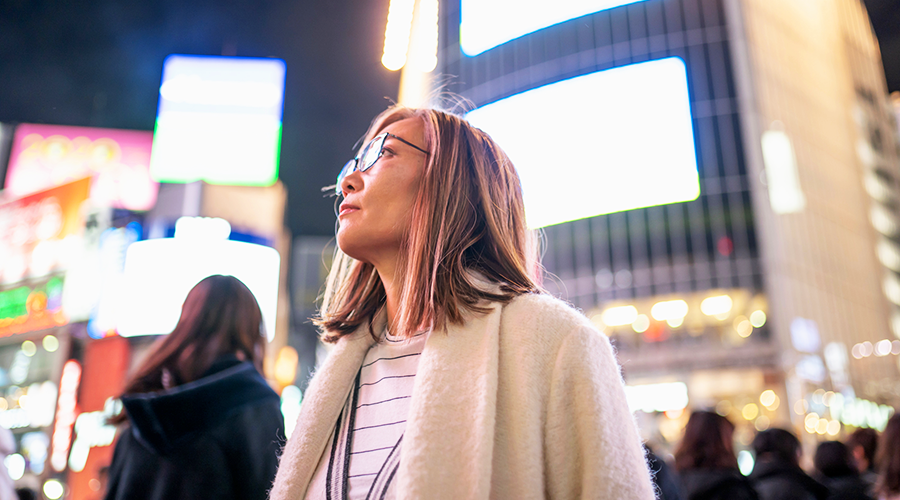 "There are smaller cities and towns across the U.S. where FEMA or the government won't send supplies because they're less impacted than major cities like New York or Los Angeles, but these places are in need, too. I'm hoping to contract rural workers, standardize designs and specs, and keep on thinking about how to address some of the long-term consequences of the pandemic," said Hanazawa.
While she continues to actively develop and engage with efforts within the fashion industry in response to COVID-19, from a business perspective, Hanazawa also foresees long-term changes in how companies conduct business as a result of the crisis. 
"For many years, sustainable fashion has been in the minority. For me, it began with business planning so that we [VPL] could be profitable but still authentic. It's been challenging to combat the waste, consumption, and excess in the industry, but hopefully after this crisis, businesses will realize that consumerism is not sustainable."
Hanazawa is the CEO of VPL, a line of innovative underwear and athleisure designed by women, for women. Along with her creative partners, she developed a business model and design process focused on slow design and sustainable production. Today, all of VPL's designs are developed over years, rather than seasons, to keep prices accessible and to mitigate the reliance on fast-fashion methods employed by some brands.
Fashion can be a powerful social influence to change people's behavior and perception. Hopefully, people will start to think, 'It's cool to wear masks.'
She anticipates that more businesses will need to change their behavior in order to survive by adopting sustainable practices such as upcycling, using leftover fabrics to create new products, and slowing down the development of new styles to appropriately meet changes in supply and demand after the crisis.
"There will be a fundamental shift, a new way to work within the fashion industry. Already, because of the virus, there has been a huge halt in the industry. There are no pre-fall or spring shows. And retailers are not going to place orders for consumers who are not purchasing."
Moving forward, Hanazawa also believes that the fashion industry will play a large role in shifting the social perception of PPE, specifically masks, for everyday use. She noted that designer masks were already making appearances on the runway, with designers like Louis Vuitton and Gucci including them in their fall shows, before the virus had made its way to the U.S.
"You know, in Japan, we wear masks whenever we are sick. It's a part of the culture and people in other countries make fun of that, but it comes natural to us. Fashion can be a powerful social influence to change people's behavior and perception. Hopefully, people will start to think, 'It's cool to wear masks'," said Hanazawa.
Born in Tokyo, Hanazawa originally attended GS in the early 90s, transferring from a university in Japan after attending an intensive English language summer program at Columbia. At the time, she felt that the economy in Japan, which had just experienced a stock market crash, would limit her ability to pursue the type of career she wanted in business, and that attending school in the United States offered more opportunity.
"Back then, there was not much support for nontraditional students or international students in America, so I wanted to make sure I was putting my money somewhere that I could do well. GS sounded like a great idea. Plus, New York was the only place I could move since I didn't have a license," joked Hanazawa. 
After moving to New York and enrolling at GS, Hanazawa immersed herself in a variety of subjects, studying architecture theory in the Department of Art History and Archaeology. Over the course of eight years, she attended GS as a part-time student while simultaneously working for a Japanese trading company to bring J. Crew to Japan. Immediately after graduating from Columbia University in 2000, she enrolled at Harvard Business School to complete her MBA.
Despite her close associations with the fashion industry—her family owning a boutique in Japan and learning sewing and design from her mother—Hanazawa never pictured herself working in fashion. 
"People say 'it's in your genes,' but I had always wanted to go to business school. I was not interested in fashion." 
With her background in both fashion and business, though, Hanazawa came to realize that she could pursue the type of career she wanted and make an impact in the fashion industry. Soon after earning her master's degree, she accepted a role at Theory as the director of strategic planning, where she learned the ins-and-outs of growing and managing a business. The culmination of these experiences and connections led her to go on to establish VPL and FGFH.
Nine years ago, when the earthquake and tsunami hit Japan, there was a perception that the fashion industry, with all of the dresses, and events, and beauty products, was powerless to help. In founding FGFH, Hanazawa hoped to channel her business expertise and connections with a wide network of notable fashion and design professionals to change that.
It is wrong to think we are powerless in light of this crisis. There is something you can do, something we can do, to move forward, to inspire, and to empower others to do the same.
Through sample sales, donated event spaces and catering, fundraisers, and more, FGFH has contributed to relief efforts for some of the most catastrophic disasters faced around the world. With the help of designers such as Alexander Wang, Derek Lam, Diane von Furstenberg, Marc Jacobs, Oscar de la Renta, Proenza Schouler, Ralph Lauren, and Thom Browne, together, the non-profit has raised approximately $1 million to benefit relief and rebuilding efforts for Hurricane Sandy, typhoon Haiyan, Nepal relief, and more. 
In addition to her business ventures and humanitarian work, Hanazawa was recently appointed a member of the School of General Studies Board of Visitors. In this role, she looks forward to becoming more involved in the GS community, one which she fondly remembers for the profound impact it had on her own path—and plans to provide a scholarship to support nontraditional students like herself, who want to effect meaningful change.
"It is wrong to think we are powerless in light of this crisis. There is something you can do, something we can do, to move forward, to inspire, and to empower others to do the same."