Veteran Student and Alumni Profiles
In honor of Veterans Day, GS is featuring a number of students and alumni who have served in armed forces around the world. Nearly 500 veterans are currently enrolled—21 percent of the School's student body.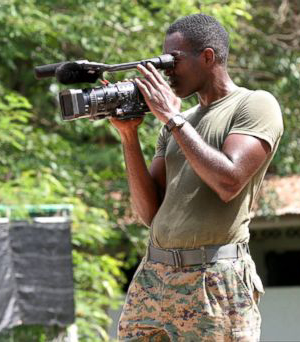 Elegance Bratton '14
After spending a decade homeless, Elegance Bratton decided to enlist in the Marine Corps at age 25. During his time in the military, he became a combat filmmaker stationed in Thailand, and later in Hawaii. Eventually, he decided to enroll at Columbia University, where he majored in African-American studies.
Today, he is a filmmaker who tells stories about LGBTQ youths of color and the families they find in the ballroom scene and other communities. Pier Kids, a documentary film directed by Bratton about the homeless gay and transgender youth who call the Christopher Street Pier home, was recently screened at DOC NYC.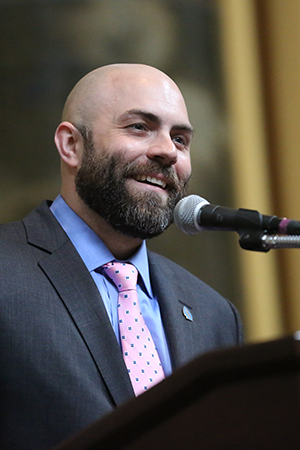 Ryan Brummond '16
Ryan Brummond, a native of Milwaukee, Wisconsin and father of four, was the 2016 Postbac Premed Program Class Day Student Speaker. After receiving a Bachelor of Science in computational mathematics from Marquette University in 2003, he was commissioned as an infantry officer in the U.S. Marine Corps, and deployed multiple times to Iraq and the Horn of Africa. He became a Special Operations Training Unit Director, designing and implementing high-risk courses for 15,000 Marines. In 2009, he joined the United States Army Special Forces Regiment, serving as a Green Beret team leader in West Africa, Eastern Europe, and Afghanistan, and later, as a Special Forces Company Executive Officer in the National Guard, supervising the training of Special Forces A-Teams in preparation for worldwide deployment. Brummond received numerous awards for his leadership and service to his country, including the Bronze Star and Marine Corps Achievement Medal with "V" for valor.
In the military, Brummond dedicated his professional life to education, care, and protection, and the medical field became a natural continuation of these personal values upon transitioning into civilian life. During his deployments, he witnessed the positive impact of quality healthcare delivery in remote parts of the world. These experiences informed his decision to seek a career in medicine, and he enrolled in the Postbac Premed Program in the fall of 2014.
During his time as a Postbac Premed student, Brummond volunteered at the Englewood Hospital and Medical Clinic as an Emergency Department and Courtesy volunteer, where he discovered his passion for patient care and affirmed his long-term goal of becoming a physician. Brummond currently serves as Assistant Operations Officer in the Rhode Island National Guard, and is pursuing his MD at the University of North Carolina at Chapel Hill.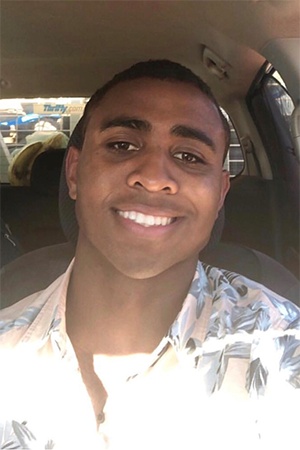 George Williams
George Williams worked as a Sergeant, Force Recon-Scout Sniper in the U.S. Marine Corps Reserve, deploying to multiple countries throughout Southeast Asia. In his free time, Williams was able to attend community college thanks to scholarships and the G.I. Bill. The money he saved from military training made it possible to buy, renovate, and rent out two houses that were once abandoned in his grandparents' neighborhood in Mobile, Alabama.
Williams applied to Columbia after hearing about the School of General Studies and its commitment to recruiting well-qualified veterans. He is studying economics, and after graduation, plans to continue giving back to his community through real estate or politics.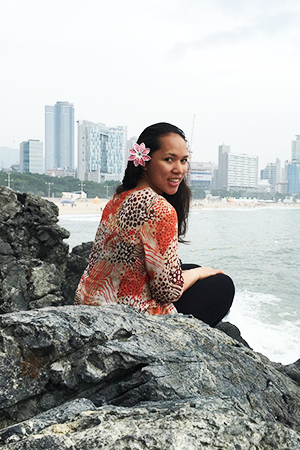 Emma Matuauto
Before enrolling at GS, Emma Matuauto was a religious affairs specialist, a position formerly known as Chaplain's assistant, in the U.S. Army. Her job exposed her to all the religion-related services in the Army, as well as the mental health services offered for soldiers, usually referred to as resilience training, which cover suicide ideation and assistance. Matuauto returned to academia seeking to become an officer in the military, and within the first two weeks, she fell in love with learning again. 
Matuauto applied to GS craving a challenge and intellectual growth in the classroom, and enrolled in Fall 2019. In the long term, she hopes to inspire other Polynesians to further challenge themselves in the academic world.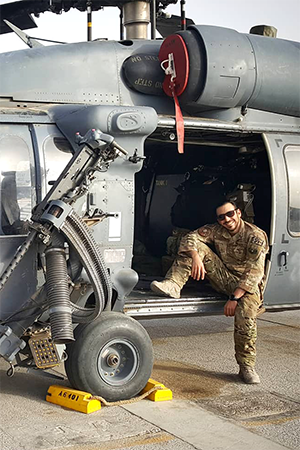 Gregory Brook
Gregory Brook is the child of immigrants, and the first member of his family born in the United States. He was raised mostly by his grandparents in Boston, Massachusetts and grew up speaking Russian and praying in Hebrew, attending many high schools as a teenager.
In 2006, he joined the U.S. Air Force, where he learned to harness the restless energy he felt growing up. Throughout his service, he learned several languages including Arabic, Korean, and Japanese, traveled in every imaginable circumstance, pushed his body, and discovered discipline, the indomitability of spirit, and hope. He became a Combat Photojournalist reconciling his passion for art, communication, and service. His ultimate goal is to help people understand each other and themselves, and is studying psychology and neuroscience at Columbia.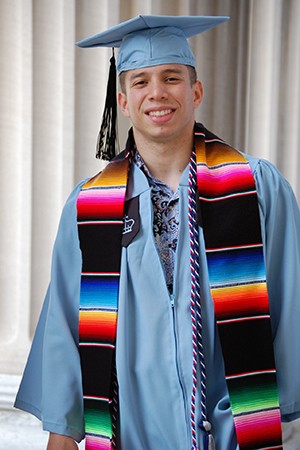 Rubén Darío Ordoñez-Parra '19
Rubén Darío Ordoñez-Parra was born in the rural outskirts of Cali, Colombia. He and his parents immigrated to the U.S. in 1998, and he has lived in Jersey City, New Jersey for the past 20 years. In the fall of his senior year of high school, he enlisted into the Marines and left for Marine Corps Recruit Depot in Parris Island, SC.
Rubén graduated from boot camp in 2014 and attended Marine Combat Training at Camp Geiger in North Carolina, as well as the Military Occupational Specialty School at the Naval Air Station Pensacola and Marine Corps Base Camp Pendleton. While attending both MCT and his MOS school, Rubén was awarded an NROTC scholarship to earn a commission as a Marine Corps Officer and shortly after, he enrolled at GS.
Rubén was an active member of the Columbia community, serving as a New Student Orientation Leader for four consecutive semesters, a member of the Student Organization of Latinxs as both the Events Chair and the Multicultural and Greek Life chair, and as the Battalion Logistics Officer, Administrative Officer, and a Company Commander in his NROTC unit. He hopes to earn a military occupational specialty as either an Armor Officer or Artillery Officer in the U.S. Marine Corps and has plans to pursue a PhD and professorship.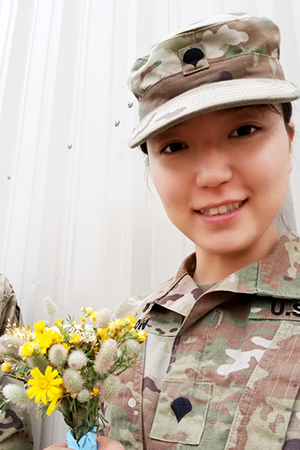 Sylvia Gilsun Won
Sylvia Gilsun Won originally moved to the United States to learn English, but fell in love with social justice while taking classes at Hillsborough Community College in Tampa, Florida. To increase her access the education and better herself, she joined the U.S. Army. 
After serving for four years, she decided to apply to the best school she could think of, which was the Columbia University School of General Studies. She visited New York City and fell in love with the location of the University, as well as the vibrant diversity the city offers. Won enrolled at GS in the spring of 2019 and is studying human rights. After graduating, she hopes to attend law school to be a part of changing the world and inspiring others to not lose hope about humanitarianism.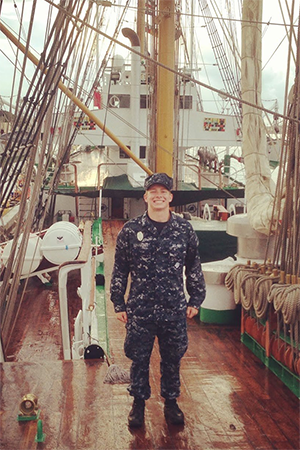 Conor Abbamonte
After serving in the U.S. Navy as Military Police from 2012-2016 in roles including Kennel Support for a K-9 Unit, Conor Abbamonte attended Montclair State University where he was president of the Student Veterans Association, was selected as one Top 100 student veterans in America for 2017 by Student Veterans of America, and served as the school's mascot, Rocky the Red Hawk.
In 2018, he began attending Columbia University, where he is studying computer science. Conor is a Google Student Veterans of America Scholar and a Warrior-Scholar Project Mobile Training Team Fellow.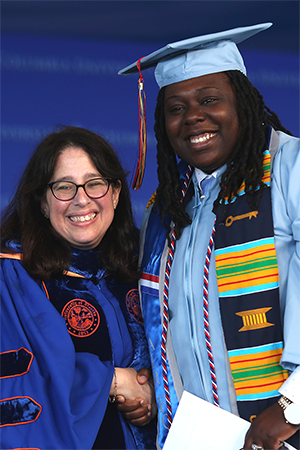 Donita Session '19
After separating from the U.S. Air Force and moving back to NYC, Donita Session found herself needing housing and employment assistance. After being referred to Easter Seals NY, a program that helps veterans find employment and apply for veterans benefits, she was hired as a case manager. This enabled her to experience first-hand how laws and policies make it difficult to serve those who are in need of help.
Determined to continue serving and supporting her community, Session began working full time and attending Hostos Community College to study public policy and administration. She graduated with honors, and earned the Gold Award for Public Administration, and was also inducted into Phi Theta Kappa and the Veterans in Global Leadership Fellowship Program. With help from the Warrior-Scholar Project, she applied, and was admitted, to GS.
At Columbia, Session was involved with many clubs and organizations. She served as treasurer of the Students of Color Alliance, as a chairperson for the Columbia University Model Congress, as a constituent of the Black Student Organization, and found a new passion for theater as an actor in the Black Theater Ensemble. Her passion for improving the lives of veterans led her to major in political science.
Session is currently a job developer for homeless veterans in New York City and serves as an Executive Board member of Even Me, a non-profit organization that assists young people who are aging out of foster care in their transition to independent adulthood. She plans to study law, to strengthen her ability to assist her community fully.