Hundreds of Alumni Reunite at Reunion Weekend
This year's Reunion Weekend drew more than 500 GS alumni and their guests back to campus to reconnect, celebrate, and enjoy several new and exciting events.
June 07, 2019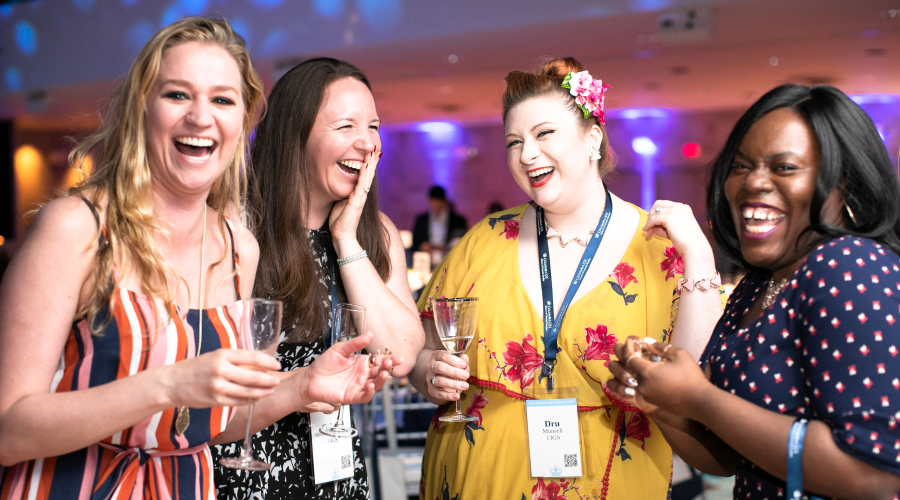 It all began on Thursday, May 30, when alumni, alongside Dean Rosen-Metsch, kicked off the weekend with dinner and drinks on the Hudson River at the 79th Street Boat Basin. Even in the summer rain, nearly 100 guests enjoyed reminiscing and meeting new friends at the popular waterfront restaurant on Manhattan's Upper West Side.
Friday night featured A Celebration of Dance at Columbia, a thrilling performance in Lerner Hall's Roone Arledge Auditorium featuring Michael Novak '09, Artistic Director of the Paul Taylor Dance Company, and Alicia Graf Mack '03, Director of the Dance Division at The Juilliard School. These two world-class artists reunited on campus to perform as alumni for the first time ever, alongside students from the Columbia Ballet Collaborative (CBC). This special Reunion event was the first of its kind, open to alumni and guests from all across the University, to celebrate the superb talent of GS student and alumni dancers.
After a breathtaking solo performance by Graf Mack, two original pieces performed by members of the CBC, and a classic Paul Taylor piece featuring Novak and his dance partner Eran Bugge, Dean Rosen-Metsch hosted a talkback on stage with Graf Mack and Novak. Both alumni reminisced about their time as students and the valuable lessons they took away from their unique GS experiences. After the conversation, the evening concluded with a dessert reception attended by audience members and the dancers.
Saturday morning's programming began with 50 guests attending the first-ever Welcome Breakfast Celebrating Anniversary Class Years, hosted by Dean Rosen-Metsch and featuring remarks by Molly Ola Pinney '09, 2019 recipient of the Columbia Medal for Excellence and Damienne Harfouche '14, Co-chair of the General Studies Alumni Association. Alumni from the 1950s to the Class of 2019 convened in Pulitzer Hall to enjoy a catered breakfast in the light-filled Lecture Hall. After the guest speakers briefly told their GS stories and how they remain connected to Columbia today, Dean Rosen-Metsch spoke about her passion for GS and her commitment to the School as the first-ever alumna to serve as dean. She then invited all of the guests to raise their champagne glasses for a celebratory toast.
After enjoying morning activities around campus, close to 100 alumni and guests attended the Reunion Lunch held in the elegant Skyline Dining Room at Faculty House. After mingling and being greeted by welcoming remarks from Jill Galas Hickey, Associate Dean for Development and Alumni Relations, guests were treated to conversation and a Q&A featuring a panel of four current GS students, moderated by Aviva Zablocki, Director of Alumni Relations.
Each student spoke about their journey to Columbia, and the unique ways in which they had found their community and home at GS. Among the student speakers was a military veteran and former professional dancer, a Postbac Premed Program student, a former athlete, and a recent graduate of the Dual BA Program with Sciences Po. The students spoke sincerely about feeling inspired by their faculty, advisors, and friends at GS, and how much their time at Columbia has changed them and expanded their lives in unexpected ways.
After lunch, Dana March, Associate Dean of Educational Initiatives at Columbia's Mailman School of Public Health, hosted a lecture entitled "Our Longer Lives: Public Health and Successful Aging," which drew more than 50 guests. March discussed her research on healthy living and the increase of average life expectancy, and highlighted ways in which our longer lives pose a number of challenges demanding creative solutions that public health can lead in devising. Attendees enjoyed the lively talk and engaged in Q&A with the professor after her lecture concluded.
The final afternoon event was the popular Veterans Reception, held every year at Reunion, and open to all members of the military community at Columbia. Guests enjoyed passed hors d'oeuvres and wine and beer, while mingling and meeting alumni from all class years, representing multiple undergraduate and graduate schools at the University.
Reunion Weekend concluded with the spectacular Annual GS Alumni Dinner, held in Roone Arledge Auditorium in Lerner Hall. Nearly 300 guests enjoyed a live jazz band composed of current Columbia students, before making their way to their tables for welcome remarks and a special announcement. Dean Rosen-Metsch spoke about the late and beloved Dean Emeritus Peter J. Awn, and shared that two generous alumni had donated a combined gift of $1 million to the School to rename the GS Lounge in Lewisohn Hall in his honor.
After the announcement and dinner, Christopher Riano '07 announced Paul Yates '05 as the recipient of the 2019 Owl Award, in recognition of his commitment to military veterans within both the GS and wider University communities, having co-founded the U.S. Military Veterans of Columbia University student group in 2011.
The GS Owl Award is given annually to graduates, benefactors, and faculty members whose life and accomplishments have been distinguished by eminence in public service, including achievement in a profession or organization, so as to bring credit to Columbia University and the School of General Studies. Originally created in 1959 by Barbara Levy '48 and Marshall Page '35, it has been given out each year, excluding its hiatus from 2003 until 2016.
Following dinner, all guests of Reunion made their way to Low Plaza for the Starlight Reception, concluding the weekend with desserts and dancing under the stars.