GS Alumnus Leads Teams to Tackle Hospital Shortages During COVID-19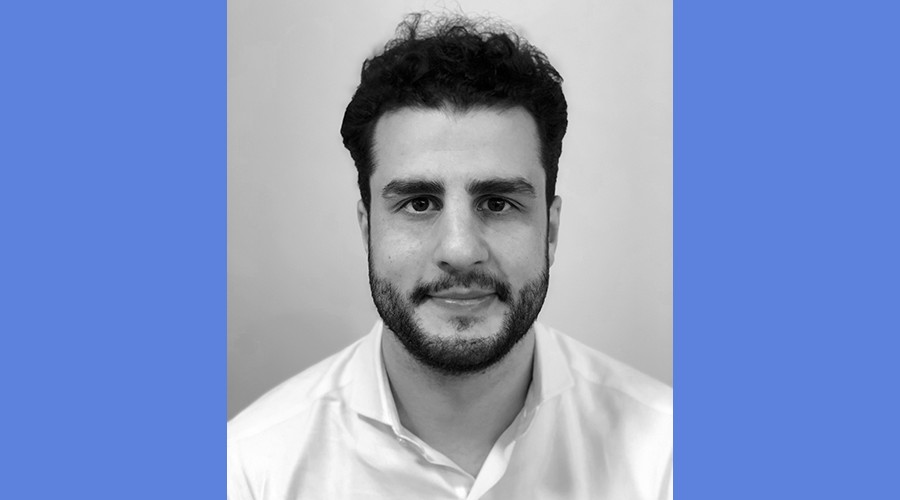 As Andrew Goulian '19GS was finishing up courses at his local community college, he noticed that an "alarming" number of people around him were developing opioid use disorders. Goulian quickly immersed himself into learning more about substance use disorders. 
"I became motivated to learn the science behind the expanding opioid crisis and how both public health and individual physicians aid at-risk populations," Goulian said. 
This motivation is what brought him to the School of General Studies, where he studied neuroscience and researched the opioid epidemic under the guidance of Professor Carl Hart, Chair of the Department of Psychology and the Dirk Ziff Professor of Psychology (in Psychiatry) at Columbia University.
Through his research with Professor Hart, Goulian describes becoming aware of a gap in scientific knowledge surrounding problematic substance use treatment in the opioid crisis, which has contributed to the spread of the epidemic. This discovery is what led him to pursue his master's degree at Columbia University's Mailman School of Public Health after graduating from GS. 
"The coursework in neuroscience, research, and my clinical experiences reinforced the concept that patients with misunderstood conditions not only lose faith in physicians but also a sense of self-worth and identity," Goulian said. 
At Mailman, Goulian is a student leader within the Columbia Student Service Corps (CSSC) and on the Workforce Health and Safety (WHS) team, both of which were formed in response to COVID-19. He also currently leads a team of 92 medical, dental, nursing, and public health Columbia University Irving Medical Center (CUIMC) students who served New York-Presbyterian during the peak of the COVID-19 crisis. His team aided the hospital by receiving phone calls regarding worker health as well as following potential cases of COVID-19 among hospital staff, ultimately covering 582 shifts and more than 3,300 hours of work, effectively decreasing the average wait time for hospital staff and providers from 14 minutes to 11 seconds. 
True to his goal of pursuing a career in understanding substance use, Goulian also serves as a student representative for Addiction Information and Management Strategies (AIMS), an organization promoting student wellness at Mailman. Through his role in AIMS, Andrew has brought in guest speakers to talk about substance use concerns during a public health crisis. Additionally, he has appeared as a guest columnist in Psychology Today examining how patients struggling with opioids in New York City have been receiving medical services amidst the pandemic, and highlighting the value of medical management and the unique ability caring physicians have to implement health systems changes and improve health outcomes.
Andrew continues to pursue his degree while further exploring the effect of the opioid crisis, particularly during a health crisis. After graduating, he plans to apply to medical school to continue his work in advocating for compassionate care for patients with substance use disorders.
"I am incredibly proud to represent the School of General Studies while playing a role in responding to COVID-19 in our community," Goulian said.