94 Students Inducted into GS Honor Society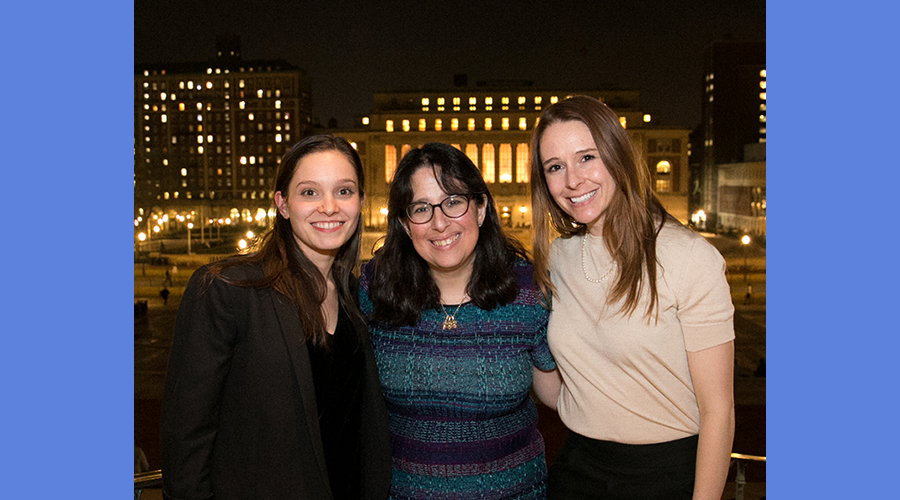 On Tuesday, February 20, faculty, staff, friends, and family gathered to celebrate the induction of 94 students into the Honor Society of the School of General Studies at its spring 2018 Induction Ceremony in Low Memorial Library. The GS Honor Society, created in 1997 to celebrate the academic achievement of exceptional GS scholars, inducts students who have earned a cumulative GPA of at least 3.8 in more than 30 points of academic coursework at Columbia University.
The ceremony opened with a welcome from Dean Lisa Rosen-Metsch, followed by remarks from Dean of Academic Affairs Victoria Rosner.
"These students are not everyone's idea of 'typical American college students.' Many of them are international in their origins, and all of them are global in their outlook. They have a maturity of experience that comes from life experiences including military service, parenthood, career achievement, immigration, and artistic endeavor, and many have come back from significant challenges. Any number of these students are the first in their families to attend college. Yet here they are at the pinnacle of undergraduate academic success at Columbia. Each one of them, whatever their backgrounds, has worked hard to earn a place here," Dean Rosner said.
Among those inducted this spring are students enrolled in the School's dual-degree programs with List College of Jewish Theological Seminary, Sciences Po, and the City University of Hong Kong, as well as students from countries all around the world, including Russia, Greece, China, Israel, France, Serbia, Singapore, South Korea, Hong Kong, Georgia, Sweden, the Dominican Republic, Canada, and Morocco.
"Given the well-known rigor of the Columbia undergraduate education, this achievement places these students at the very top of a student body that is already among the most elite in the world of university education. These students, that is to say, are the best of the best," Dean Rosner said.
The chief aim of the GS Honor Society is to cultivate interaction among those committed to intellectual discovery and academic excellence. The only group of its kind at the University, the Society offers opportunities throughout the year for its student and alumni members to interact with one another, as well as with the faculty who enjoy working with such outstanding scholars.
---
Spring 2018 GS Honor Society Inductees