Forty-seven percent of students enrolled at the Columbia University School of General Studies transferred after attending community college. In honor of National Transfer Student Week, we are highlighting many of our students and alumni who transferred to GS, as well as offering insight into the unique role that community colleges play in making higher education possible for nontraditional students. 
---
"As a group, nontraditional students span a diverse array of stories and circumstances, but one commonality is that, for those who are returning to education after a break, the point of re-entry is often a two-year community college." 
As President Bollinger often reminds our students, the breadth of experience and diverse perspectives that GS students—a large percentage of whom transfer from community college—bring with them significantly enhances the academic discourse and makes the undergraduate classroom at Columbia unparalleled within the Ivy League.
Exclusive Q&A with Transfer Students at GS
Friday, October 23 from 4 — 5 p.m. ET
Prospective students are invited to join us for an exclusive Q&A session with current students at GS who have previously attended a community college. Led by a representative of the admissions team, during the event, you'll have the opportunity to hear more and ask questions about the application and transfer process, adjusting to the Columbia academic environment, and more.
VETERANS TRANSFERRING TO GS
23% of all transfer students at GS are veterans. In addition to a wide variety of academic and support services available to all veteran students at GS, the Columbia University Center for Veteran Transition and Integration (CVTI) plays an integral role in connecting active duty service members and veterans to resources that will aid them in transitioning out of duty.
COLLEGE FAIR FOR VETERANS
Friday, October 30, 3 – 7 p.m. ET 
This year, CVTI will host a virtual college fair facilitating direct, live conversations between prospective students interested in pursuing an undergraduate degree and school admissions representatives at two- and four-year institutions across the country. GS will be among the 80+ schools available to meet with students.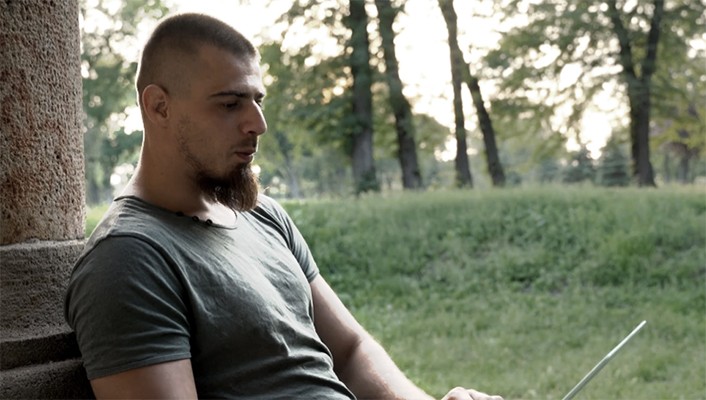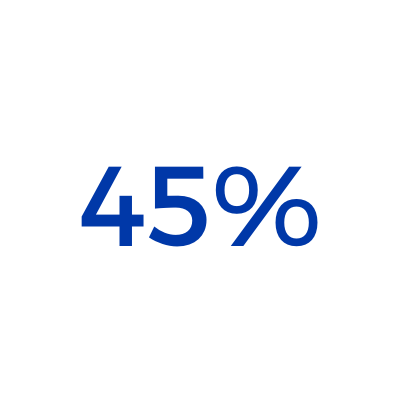 of GS transfer students are first-generation college students

"...But why should I specifically apply?" His response changed my life: "Because you can, but you don't think you can."
As the premier destination for nontraditional students aspiring to earn a bachelor's degree at Columbia University, GS plays an integral role in providing access to students of all backgrounds who have faced unique circumstances and challenges on their path to graduation. This is reflected not only in our robust recruitment efforts with community college partners nationwide, but also the financial assistance provided to students. 
Last year, GS awarded $2.7 million in scholarships to students who transferred from  community colleges. These funds provide students with essential support as they pursue their dream of a Columbia education. If you are interested in supporting students like these, please join us on October 28, 2020 for Columbia Giving Day.
Community Colleges in New York
GS has forged a strong relationship with New York City and Tri-State community colleges, attracting hundreds of high-achieving students seeking a rigorous, Ivy League education. 31% of transfer students at GS come from New York City, and 50% come from the Tri-State area.

Each year, GS offers ten new student scholarships in the amount of $25,000 per academic year to students who have attended a City University of New York (CUNY) community college. These scholarships are awarded based on a candidate's academic merit and financial need.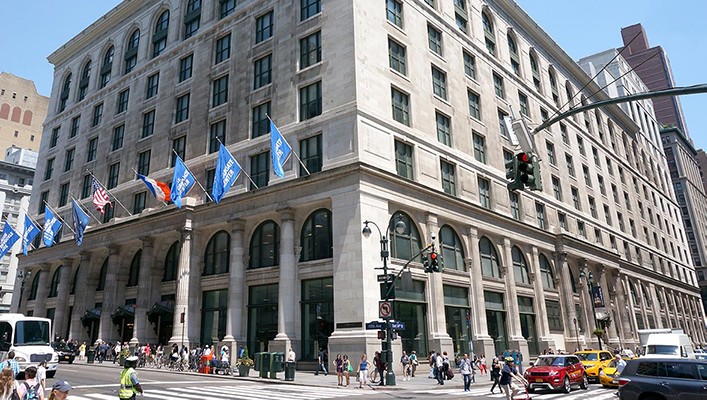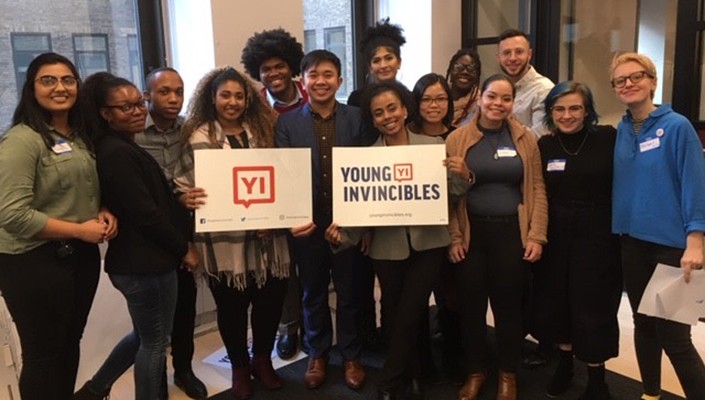 CUNY ACCELERATED STUDY IN ASSOCIATE PROGRAM (ASAP)

The CUNY Accelerated Study in Associate Program (ASAP) is an academic program that helps students stay on track for graduation by providing a range of financial, academic, and personal support. Before enrolling at GS, Paola Cruz attended LaGuardia Community College and participated in ASAP. "Through ASAP, I learned that some of the graduates of the program ended up going to elite schools like Cornell, Columbia, and Stanford. I began to think that maybe I could also do it."
Membership in Phi Theta Kappa is often the first recognition these students have received for their academic achievement. The confidence stemming from this affirmation creates a ripple effect that can lead them to pursue opportunities, scholarships, and fellowships they might not have otherwise — students who never before dared to dream so big now see an institution like Columbia as a real possibility for them.
 
Phi Theta Kappa Honor Society
Phi Theta Kappa (PTK) recognizes the academic achievement of college students and provides opportunities for its members to grow as scholars and leaders. Established in 1918, PTK has a presence on almost 1,300 community college campuses in 11 nations. More than 3.5 million students have been inducted since 1918, with approximately 250,000 active members in the nation's community colleges, making Phi Theta Kappa a true catalyst among members and colleges.
Scholarships are available each academic year to PTK members,  based on the student's academic merit and financial need. Last year, PTK scholars received over $1.2 million in aid from GS.

Many community college students have failed to connect with learning in a meaningful way at other institutions or have been forced to overcome significant challenges. To struggle and even fail and then come back and find your own path forward reduces the fear of failure while strengthening self-reliance.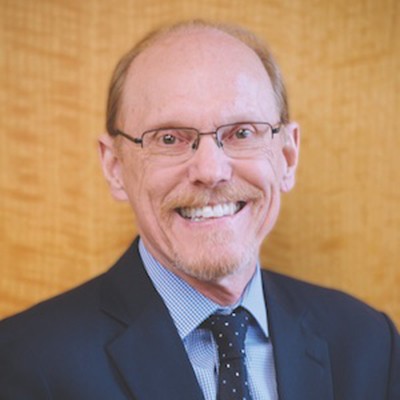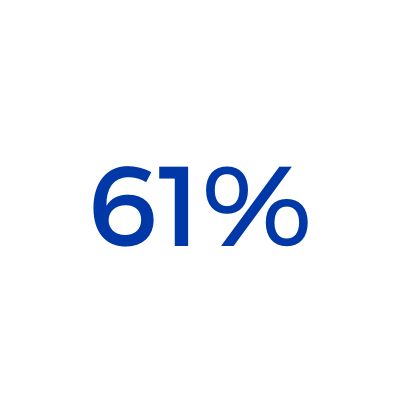 of transfer students at GS are
Pell Grant recipients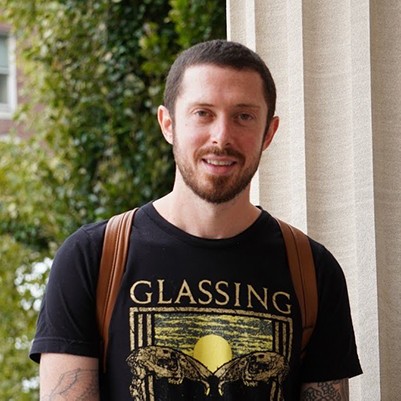 I began to see that the gap between what I had achieved at community college and my potential future achievements was really in my thinking and my confidence, not in my ability. The door was there, and already open for me…I just had to be willing to step through.
Online: Community College Transfer Student Social
Wednesday, October 21, from 6 — 7 p.m.
Current GS students who have transferred from community colleges are invited to this social space to connect with each other and share their experiences. A Zoom link will be shared at least 2 hours before the event.
We are truly so appreciative that the Columbia University School of General Studies exists and for its tradition of championing nontraditional students, setting an example for other Ivy League and selective institutions... Columbia brings marginalized students to the forefront and breaks down barriers for access.
 

Lori Paulson transferred to GS from North Seattle College in Fall 2018 after working in retail management and operations for nearly 12 years. Now studying psychology, Lori is also a Peer Advisor and works as an assistant for the Communications Office. After graduating this fall, she plans to continue pursuing her interest in organizational psychology.