Summer at GS...Online!
Being part of the GS and Columbia communities is more than simply attending classes. It's about being able to exchange ideas, connect with classmates, and participate in activities - this is what Columbia is offering via its dynamic, online environment this summer.
Looking for course options?
Here are a few new, topical, and popular course offerings for the 2021 summer sessions!
Newly Admitted Students
Start your GS journey early and take classes this summer! Be sure to check the Admitted Student Portal to ensure you've completed the necessary steps toward enrollment, like activating your UNI, scheduling a GS Planning Session, registering for orientation, and more.
Student Life at GS
Student Life will be offering a full slate of online programming during the summer sessions, including leadership discussions and skills building workshops, multicultural and social justice discussions, opportunities to connect with staff and faculty, social identity based community spaces, study breaks and creative spaces.
In addition, Student Life in collaboration with the Dean of Students Office will be coordinating regular small group wellness discussions and working with student groups to support their online events throughout the summer.
Upcoming Student Life Events
Lewisohn Hall, 2970 Broadway, New York, NY 10027
2:00 PM - 3:00 PM
Lewisohn Hall, 2970 Broadway, New York, NY 10027
2:00 PM - 3:00 PM
Academic Resource Center Online
At the Academic Resource Center (ARC), we believe that academic support is an important and necessary part of any learning process. While distance learning continues, the ARC team has worked to transition our full suite of programs and services online, and we continue to be open through the summer semester.  
This summer, we are especially excited to be partnering with the School of Professional Studies to offer expanded access to summer academic support.
Remote Resources for Students
Summer Ideas Exchange
Columbia's Summer Ideas Exchange features timely and dynamic conversations with some of the University's most accomplished and celebrated faculty. Explore how a variety of fundamental structures, intellectual origins and cultural roots shape values systems, social practices, institutions and meaning in our lives and society today.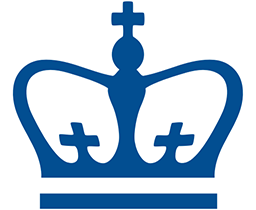 Support Groups
Columbia Health is offering a wide variety of over twenty virtual community forums and workshops including Cultivating Creativity and Resilience, Trans And Queer Community Care Support Space, Veterans in Transition, Body Positive Support Space, Coping with Trauma, While We Wait: Finding Comfort and Meaning In Our Present, and more.