Students are invited to learn more about the resources available to them in the School's response to COVID-19.
Columbia University Student Financial Services
Spring 2020 Student Life Events
GS Student Life is excited to announce an update to existing programs and the launch of new events that will all occur online to provide opportunities for us to connect with the GS student community. For a full list of events check out the GS Student Life website and the GS Events Calendar, and with any questions please reach out to gs-studentlife@columbia.edu. 
Upcoming Student Life Events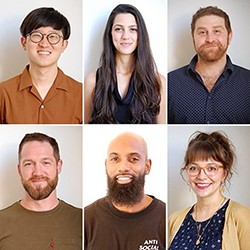 Peer Advising
GS Peer Advisors are students who wish to provide support and advice about the opportunities and challenges at Columbia. Peer Advisors are available to discuss academics, campus resources, personal concerns, and the transition to the School of General Studies.
Due to concerns surrounding COVID-19, in-person Peer Advising walk-in hours have been canceled for the remainder of the semester, however, Peer Advisors are available during specific times via Zoom. 
Students may also schedule an appointment to meet virtually with a Peer Advisor. 

GS Resident Advisors 
GS Resident Advisors (RAs) provide support to all GS students living in Columbia Residential housing by serving as peer resources and facilitating a positive living and academic environment. Through passive and active programming represented within the below initiatives, RAs provide opportunities for support, social networking, and citizenship development, serve as a resource to help students manage housing concerns including roommate issues and facilities questions, and provide guidance on better navigating Columbia and New York City.
RAs are available during specific times via Zoom and students may continue to reach out for support, questions about housing and residence life, and to learn about new online events from the RAs – events will be open to all in the GS community. Join the weekly office hours or reach out at gsresidentadvisor@columbia.edu.